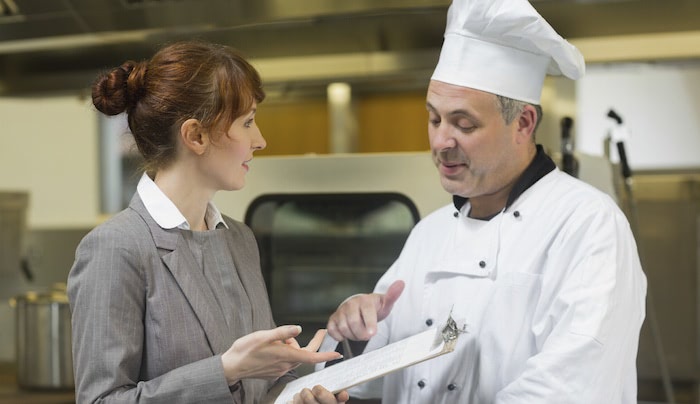 So, you read Part 1 of our Pre-mixed Dough blog series and realized you're at a point where it makes sense to stop mixing your own dough and start working with a quality dough manufacturer. Are you a little lost as to where to begin? Have some questions about how the switch could impact your business? Read on.
How do I find a manufacturer?
The easiest way to connect with a dough manufacturer is to ask your current broadline or specialty distributor. Since they're in the business of helping you find the products you want, they have a great feel for "what's out there" and can guide you to manufacturers based on your operation, location and product needs.
And that brings up an important point. Before you contact your distributor, have a clear understanding of the characteristics and capabilities you need in your pizza dough. Knowing exactly what you want will help the distributor, but it will help you more.
Large distributors typically carry a variety of private labels, and may use them as a starting point for their recommendations to you. Ask specific questions about the dough based on your list of requirements – and maybe even do some independent research – to get the quality product you want. If a private label product meets your needs, great. If not, ask for additional options.
Is your relationship with your distributor simply supply-and-demand? The tip sheet below offers advice on how operators can maximize this relationship:

I've found a good manufacturer match. Now what?
Your distributor will typically do the initial legwork on your behalf. They'll contact the manufacturer to set up a cutting and get some product samples sent to you. If you have unique challenges or specific requests, the manufacturer may call you directly to discuss next steps and how outsourcing dough can meet – and often exceed – your expectations.
Will a manufacturer have a minimum purchase requirement?
Yes. This is perhaps the biggest adjustment operators have to make when transitioning from making their own dough to outsourcing. In order to best serve customers and still remain profitable, manufacturers typically require dough be purchased in at least one- or two-week supplies. This is a manageable amount of product to use and store in a restaurant. The minimum for Dough Shop® by A&K dough balls, for example, is 18 cases – that lasts the average operator we work with about two weeks.
How will working with a manufacturer impact my operation?
For the most part, your restaurant will not be affected by partnering with a dough manufacturer. You may see a shift in storage requirements, as you'll need more freezer space for pre-mixed dough and more refrigerator space to accommodate the extra day of proofing time for frozen dough. On the other hand, you'll gain space in your pantry since you won't have to stock bulk dry goods like flour, sugar and yeast, and you'll need fewer team hours to make the dough.
Choosing to work with a dough manufacturer offers benefits beyond reducing your prep time and stress level. You're introducing a new level of convenience and versatility into your operation that builds business. You can easily expand your pie offerings, try out creative new flavor profiles and speed overall service without compromising quality. And as we mentioned in Part 1 of our Pre-mixed Dough blog series, your crusts will be consistent across all of your locations and kitchen staff!
For more information on how partnering with an expert dough manufacturer like Alive & Kickin' Pizza Crust can lead to patron-pleasing custom creations, download the Why and How of Custom Crusts. Click the button below for your free copy!