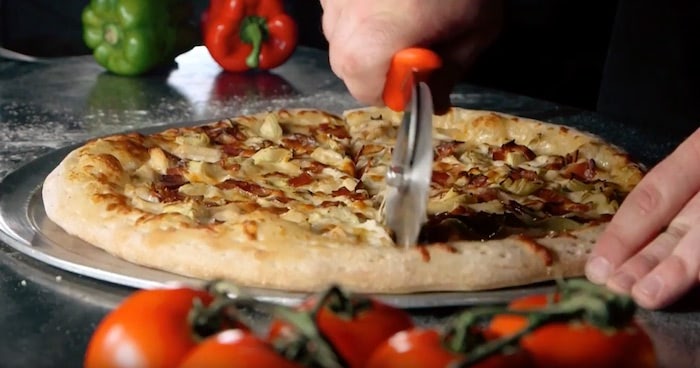 One of the favorite pairings with a cheesy slice of pizza is a nice, cold, tall glass of beer. But how about capturing the best of both worlds by creating a signature pie featuring both flavors? Enter: Beer Cheese Pizza.
Variations of this type of out-of-the-box pie can get patrons talking and become a "signature dish" that commands a premium price point and keeps them coming back for more — like the Chicken Bacon Artichoke & Beer Cheese pizza featured below.
Watch the video to see this recipe in action and consider how you might be able to add your own spin.
As is often the case, the secret to creating a mouth-watering beer cheese pizza is in the crust, and Alive & Kickin' Beer-infused Dough Balls can get you the results you want.
Leverage this recipe at your operation and stay ahead of the competition by downloading our infographic with the latest pizza industry insights and statistics — Fully Loaded: The State of Pizza Nation in 2018. Simply click the link below to access your copy.