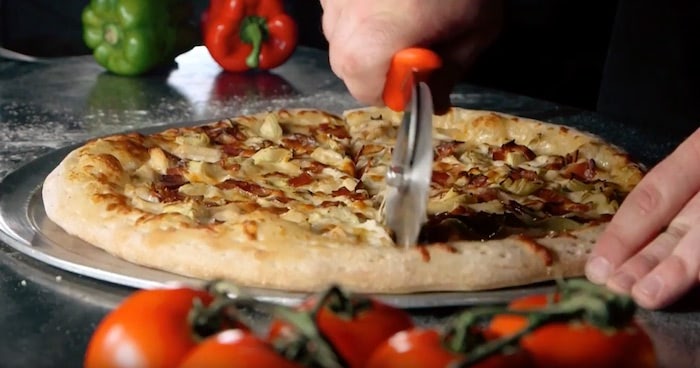 Pizza and beer. A hot, cheesy slice and a tall, cold one is a classic pairing — and one you can serve without ever popping a top. Impossible? Not when you capture the best of both flavorful worlds in one signature pie: Beer Cheese Pizza.
Get customers talking by riffing on the original recipe to make Beer Cheese Pizza uniquely yours!
Variations like the Chicken Bacon Artichoke & Beer Cheese pizza featured in the video below command premium price points and keep customers excited about coming back for more of your signature creations.
Watch the short video for some beer cheese pizza inspiration, and consider how you might be able to add your own spin.
As is often the case, the secret to creating a mouth-watering beer cheese pizza is in the crust. Get the results you want and taste customers crave with the subtle yet distinctive flavor of Alive & Kickin' New York Style Dough Balls!
The beer cheese pizza recipe is simple and simply delicious! It's sure to be a hit in your restaurant, as are the up-and-coming tastes and popular trends featured in our infographic Fully Loaded: The State of Pizza Nation. Click the link below to access your copy of this resource now.