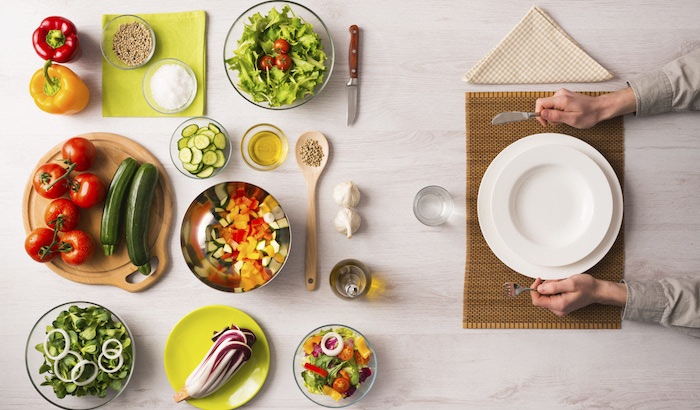 Recently, the Food & Drug Administration (FDA) reported that more than two thirds of adults and about one third of children in the United States are overweight or obese. That's the bad news.
The good news is that pizza doesn't have to contribute to these weighty statistics. If prepared and portioned correctly, pizza can provide calcium, protein and energy-packed carbs without being a diet-buster.
The Skinny on FDA Requirements
Starting this year, the FDA is requiring that chain restaurants and similar retail food establishments with 20 or more locations have direct and accessible nutrition information available for their customers. Listing calorie counts on menus and menu boards will go a long way towards compliance, but the FDA mandate also requires restaurants be ready with written documentation should customers request information about:
Total calories
Calories from fat
Total fat
Saturated fat
Trans fat
Cholesterol
Sodium
Total carbohydrates
Fiber
Sugar
Protein
If you're an independent pizzeria owner or run a shop that's part of a chain with fewer than 20 locations, you have no legal obligation to follow the mandate. However, nutritional information is just as valuable to your patrons. Choosing to provide it shows that you care, which is both conscientious customer service and a powerful loyalty booster.
Empower Your Patrons
Your restaurant can be a place of pizza positivity when you give patrons guilt-free choices.
"Better For You" Crusts and Toppings
Swapping out thick, double or cheese-stuffed crusts for healthful alternatives immediately slices calories and sodium. Offer these flavor-packed options:
Flatbread: hand-stretched, delicate and crispy
Cracker thin: crunchy, light and satisfying
Whole grain: introduces filling, but not necessarily fattening, grains
Give your patrons good-choice toppings, too, like:
Fiber-rich onions, green peppers, fresh mushrooms, black olives, tomatoes, artichokes, spinach and broccoli
Lower-fat meats such as turkey sausage or chicken
Cheese substitutes like vegan options, lower-cal Ricotta instead of mozzarella, or a reduced amount of cheese – maybe even cheese-less
Side Orders of Nutrition
Don't give calorie-counting patrons a reason to skip profitable sides. Offer these suggestions to round out their nutritious meal:
Provide mixed greens salads or veggie plates instead of bread- or cheese-based appetizers
Promote not-so-naughty beverages like light beers or low-cal wines over free ice water
Recommend entrée-sized salads as an alternative to pizza
"Healthy" is on the Menu
Use your menu to encourage nutritious patron picks (and healthier sales):
Include attention-getting icons, callouts, colors and special sections
Use adjectives that imply health conscious like "lighter fare," "quality local ingredients" and "fresh"
Announce menu additions on social media along with coupons to induce trial of your leaner cuisine
Ready to bulk up sales with slimmed-down pies and sides? Download our new eBook, How Pizza Fits Into Healthy Lifestyles, for tips, insights and lighter fare pizza recipes. Get your free copy by clicking the button below.