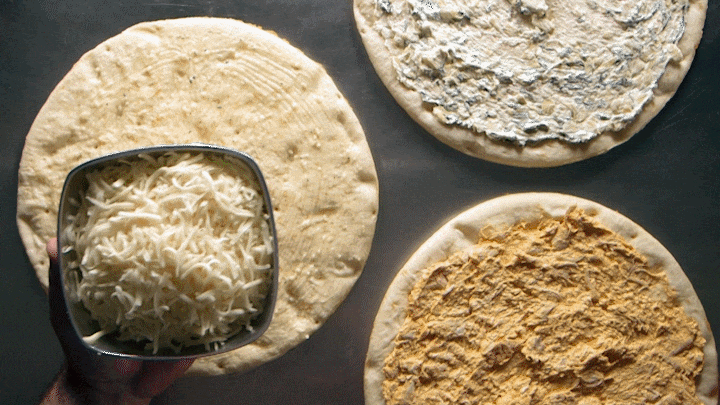 Your signature pies are what keep new and tried-and-true customers coming through the door, so how do you add some pizzazz to your menu without switching up the pizza recipes they love? Appetizers!

DeliCatezze Par-Baked Pizza Crusts from Alive & Kickin' Pizza Crust is your secret to easy, on-trend appetizers that deliver favorite, familiar tastes in a whole new way.
How about a twist on "fries"? Just substitute garlic butter, buffalo chicken dip and spinach artichoke dip for traditional pizza sauce on three separate par-baked crusts, sprinkle with mozzarella cheese and bake until golden brown. Cut them into thin strips, serve with marinara, French onion dip, ranch or another sauce and — boom! Three unconventional appetizers that hit the spot without leading your kitchen staff into the weeds.
For more ways to think outside of the (pizza) box and delight customers with some reimagined appetizers, entrees, desserts and holiday treats featuring Alive & Kickin' pizza crusts and dough, get our eBook Recipes for Pizzerias. Click the button below to access your copy now!