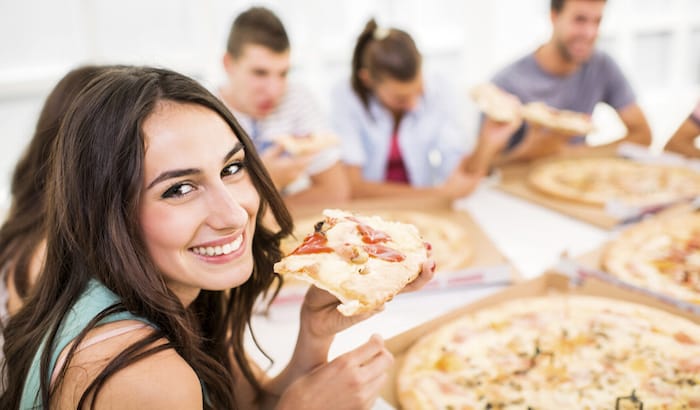 Restaurant management spends a lot of time focusing on doing things that impress customers — but there's also a lot to be learned from what upsets them too. In fact, customer turnoffs are arguably more important than the elements that delight them! When it comes to food, negative interactions are nearly impossible to forget. Customers are more likely to leave a review after a negative experience than a positive one, so it's crucial that you know how to stay on their good side.
To help you keep your customers satisfied, here are some insights on the 3 main elements of guest experience:
Restaurant Environment
First thing's first: before your customers even walk through your door, it's important that you set the scene for a pleasant dining experience. No one wants to eat in a dirty, noisy restaurant, so you have to make sure the environment is enjoyable if you want them to come back.
The following environmental turnoffs create a space that's less-than-memorable for your customers:
Bad acoustics (too loud/limits conversation)
Too many tables / tables too close together
Unclean, sticky tables
Offensive odors—dirty dishes, sanitizer buckets, overpowering air fresheners
Dirty ceiling fans and vents
Dust and excess cluster around the restaurant
Worn tables and chairs
Dirty, poorly-stocked bathrooms
Staff
Your staff is another element that can make or break a customer's visit. Your staff is there to provide excellent service to your guests, which means practicing the 4 P's: being prompt, polite, precise, and persistent. Employees should work quickly to bring your customers their food and drinks, be polite when interacting with them, be extra careful not to make any mistakes, and always be looking to see if customers need any help like drink refills, tables cleared, final bill, etc.
In addition to doing all the right things, however, the following turnoffs can be easily corrected and make a big impact on whether dining guest will return… or run!
Personal Appearance—Make sure your employees have clean, properly fitting uniforms, are well-groomed, and look presentable before starting each shift. If your servers look dirty and rough around the edges, your customers will likely have doubts about your food, so set the bar high from the start.
Unsanitary Practices—In addition to looking professional, it's important that your servers don't gross any of your customers out. Make sure they know not to handle money and food without washing their hands; keep all notepads, towels, and check presenters in their hands or front apron pocket (away from their butt); and that they don't carry drinks with their hands inside or over the glass.

Disengaged Employees

—It's easy to tell when an employee doesn't want to be working, and it often leads to poor service, mistakes, and just an overall bad experience for customers. Your employees don't necessarily have to love their jobs, but they should always make the customer feel like they want them to have a good experience. Don't leave room on your team for workers who don't care, because it will only hurt your restaurant's reputation. During busy times, make sure customers who are waiting are greeted warmly and acknowledged — nobody likes feeling that the staff has forgotten about them.
Overly Attentive Workers—It's one thing to have workers who don't care enough, but it's also just as detrimental to have employees that care too much. Customers don't want to be smothered with attention every 5 minutes when they go out to eat; they really just want someone to check in once or twice to see how things are going, refill drinks, or grab more napkins or sides. Train your wait staff employees to look for hints like an empty glass, customers fidgeting with their wallets and purses at the end of a meal, and other patterns that might indicate a customer could use some service.
Food
Last, but certainly not least, you can't forget about the reason your guests are patronizing your restaurant: the food! If your food isn't worth eating, then your restaurant won't be worth visiting in the first place. Outside of the obvious turnoffs, such as being cold or finding hair in their food, however, there are several other turnoffs that make a lasting impression on your customers. These include:
A boring menu with limited variety
Over- or under-seasoning your food
Over- or under-cooking your food
Errant items in the food (e.g., stray veggies on a pizza, wrong noodle type in pasta, etc.)
Excessively long wait times for food
Sloppy presentation
Tiny portions
As you can see, there are many different ways you can disappoint a customer, with each bad experience potentially causing them to never want to return to your restaurant. That being said, all of these problems can be avoided by simply taking the time to properly train your employees, and focusing on doing the little things right.
To find out how Alive & Kickin' can help you attract more customers to your restaurant and boost your reputation with our custom pizza crusts and flavors, call us today at (920) 662-0304.