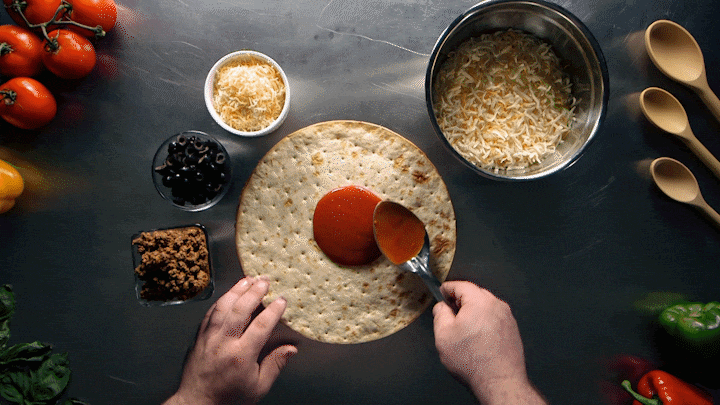 Take your pizza menu from siesta to fiesta with a "pizzadilla"! What's a pizzadilla? Only the easiest ultimate quesadilla pizza you'll ever make using Alive & Kickin' Ultra Thin Pizza Crusts.

It all starts with melty Mexican cheese tucked between two Alive & Kickin' Ultra Thin Pizza Crusts. Add taco sauce, taco meat, black olives and more Mexican cheese. Pile them up high and bake until golden brown and bubbly. Olé!
Diced tomatoes and shredded lettuce offer customized south-of-the-border flair, and what could be better than sides of salsa and sour cream for slice-dipping fun that rivals breadsticks, pizza fries or your other shareables?
The Ultimate Quesadilla Pizza is inspired by our Ultra Thin Pizza Crusts, but it's only one way to reimagine your menu items. Get inspired with the info and pre-made product options you'll find in the Alive & Kickin' Pizza Crust and Dough Shop® by A&K Product Overview. Click the button below to access this informative SlideShare presentation now!