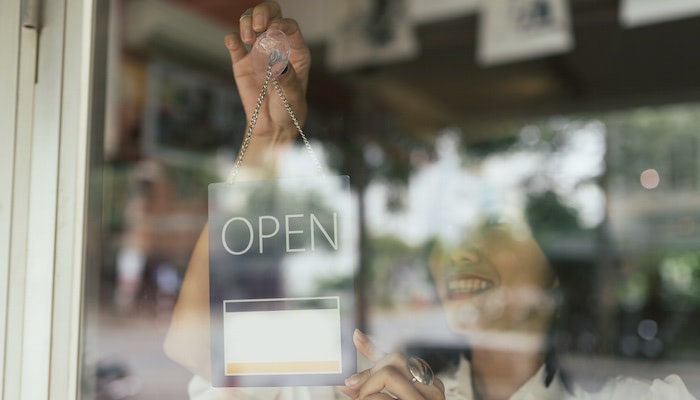 When business is booming and there's no sign of a slowdown, the first question that comes to an owner/operator's mind is often, "Is it time to open a new location?"
For successful expansion, that first question should really be the last. There are a number of practical considerations that you need to address before jumping into what could be a great business move—or a big mistake.
1. Is a current location add-on an option?
Sometimes, the smartest decision for growing your business is staying put. If adding square footage to or remodeling your existing building is possible, you could expand without undue cost or time commitments.
2. Is funding available?
Don't get ahead of yourself. Whether you're going all-in on a new restaurant or expanding growth alternatives, the fact remains: you have to be able to afford it. And that means "big picture" thinking about payables, controlled costs, cash flow and maintaining vendor relationships without stretching resources or toppling balance sheets.
3. Will the new location appeal to your target market?
Compare potential spots for your new restaurant against that of your existing location, especially if the neighborhood has been integral to your success. Be honest with yourself about the proximity of competition, vehicular and foot traffic patterns, storefront visibility and other potential contributors or detractors to the new location's ability to thrive. Although it's unlikely you'll duplicate conditions exactly, scrutinizing what worked the first time will help guide your general choice.
4. Can you and your team give the new location your undivided attention?
Once you open an additional restaurant, everything multiplies—customers, staff, inventory, facility maintenance, costs and the list goes on. However, the number of hours you have to address all of these needs remains the same. Determine if you are willing to ask for support from staff and rely on them to pick up any slack left in your absence while you attend to getting the new location up and running.
Working through these details isn't always easy, but it is essential. That's why we created an eBook focused specifically on restaurant expansion. How to Scale Restaurant Growth helps you balance the excitement of potential business growth with the reality of what opening an additional location entails.
Definitively answer that lingering question — "Is it time to open a new location?" — by downloading your free copy of How to Scale Restaurant Growth now! Just click the button below.