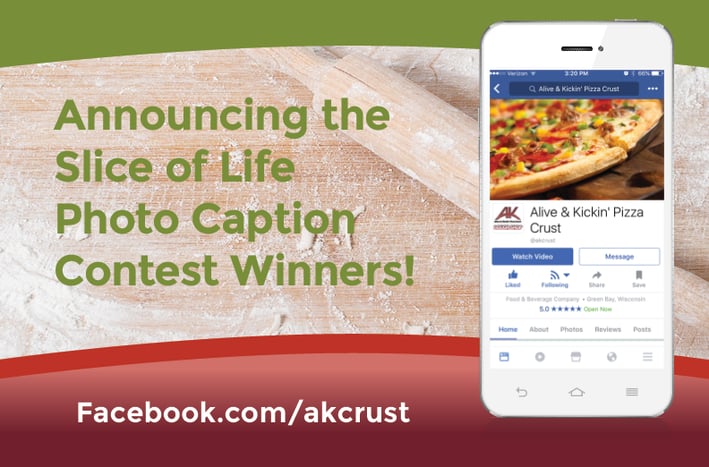 After weeks of voting and hundreds of submissions, we've finally crowned a winner in our Facebook Page's Slice of Life Caption Contest! Last Friday, Chris Mascio from Gabriel's II Pizza in Washington Crossing, PA took home the grand prize for his caption below.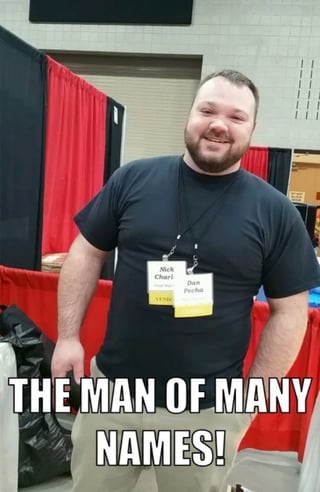 For the last 10-weeks, contestants have been asked to submit funny captions for five different photos on our Facebook Page, with the captions receiving the most "likes" each week becoming finalists for the grand prize. After receiving hundreds of submissions, the five captions below were chosen as the best:
Finalists
In the end, it proved to be a close contest, with Chris' caption beating the first runner-up by just one vote. As a prize, Chris earned his pizzeria a free case of our pizza crusts or dough balls, to go along with some other pizza making tools and Alive & Kickin' Pizza Crust gear from his initial contest win. The other finalists will be receiving some swag for their participation as well.
We'd like to give a final thanks to everyone else who participated in the contest—whether you submitted a caption or simply helped with the voting. You helped make this so fun! If you haven't already, make sure you like our Facebook Page to stay updated on the latest pizza industry and restaurant news, and stay tuned for more special promotions in the future!