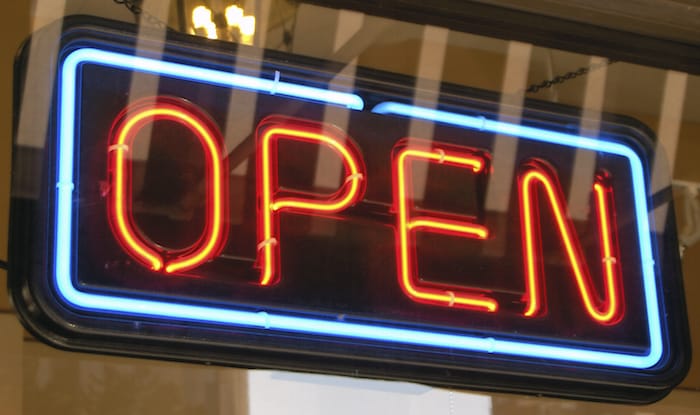 Maybe it's the sheer number of group gatherings, or maybe it's because everyone is broke and worn out from the Holidays, but New Year's Eve and Day are #2 and #5 in top pizza-ordering days of the year, respectively. According to the National Restaurant Association, it's estimated that 100 million Americans plan to celebrate the New Year by either going out to a restaurant or bar, or by ordering takeout or delivery—where pizza is the most popular choice.
For pizza makers, this provides a huge opportunity to cash in on the holiday pizza boom, but it's only possible if you're ready for the rush. Planning ahead and scheduling appropriately is key to your restaurant capturing profits from the New Year's holiday. With some clear communication, you can manage your schedule to take advantage of these busy days and boost your restaurant's profits without burning out your staff.
To help make sure you're ready for the New Year's pizza rush, these three decisions need to be made in advance in in order to communicate and plan accordingly:
1) Will you be open normal or reduced hours, or not at all on New Year's Eve and/or Day?
Most of the national chains are open both days, but many smaller chains and restaurants have limited hours, particularly on January 1. Decide what fits with your culture, whether or not you think you'll be busy, and find out your staff's holiday plans in order to determine the appropriate hours.
TAKE ACTION: Advertise your holiday hours on your website, social media, recorded phone greeting, and take-out menus leading up to the holidays. You don't want upset customers who show up to find a closed shop, or customers who didn't call or visit because they thought you were closed.
2) How will you handle time off requests and no-shows?
If you're going to be open on New Year's Eve and Day, you're going to need a full team of employees to handle the rush. However, many of your employees could be looking for the night off. Make sure you establish a policy that is clearly communicated to all staff well in advance, and do your best to accommodate needs, while also being fair.
TAKE ACTION: First, don't assume people want these days off automatically. Some of your employees may welcome the extra shifts and busier days for more income.
Second, communicate clear expectations and foster a team mentality. Talk about accountability and what it means when someone doesn't show up—how it impacts the rest of the team. If you need people to be on-call or let them go early in a shift, make sure they know of that possibility way ahead of time so they're not surprised or counting on the income.
Finally, balance your team by making sure that your most experienced employees have their shifts spread out so you always have a seasoned team member working, and who can help those who are newer.
3) Do you need to hire seasonal staff?
Once you figure out your employees' plans for the holidays, you need to determine if seasonal staff are required to fill any holes. However, hiring seasonal staff is time-consuming and overstaffing can eat into your profits, so this should not be taken lightly.
TAKE ACTION: Consider your demand by looking at data from previous years, the time-off requests you've received, and your staff makeup. For example, if you're located near a college campus, do you have student employees who are leaving for winter break?
Additional steps to take:
Utilize scheduling software. Many restaurants still rely on Excel-based spreadsheets and paper schedules. There are a number of restaurant scheduling software programs to help you manage shifts and staff more efficiently. ShiftNote, HotSchedules, and 7Shifts are just a few examples. Additionally, many of these programs are web-based, which means staff can view their schedules from any internet-connected device. Some even allow managers to assign tasks and staff to swap shifts right within the app.
Adjust your supply order schedule as necessary. If you're going to put in the extra effort to stay open on the holidays, make sure you remember to plan ahead and order extra ingredients and supplies in anticipation of the holiday rush. You don't want to run out on one of the busiest days of the year, so make sure you talk to all your vendors early so they have exactly what you'll need.
Getting ready for the Holiday season? Make sure you have enough crust! Connect with us today at info@akcrust.com to see how Alive & Kickin' can help you keep up with holiday demands.