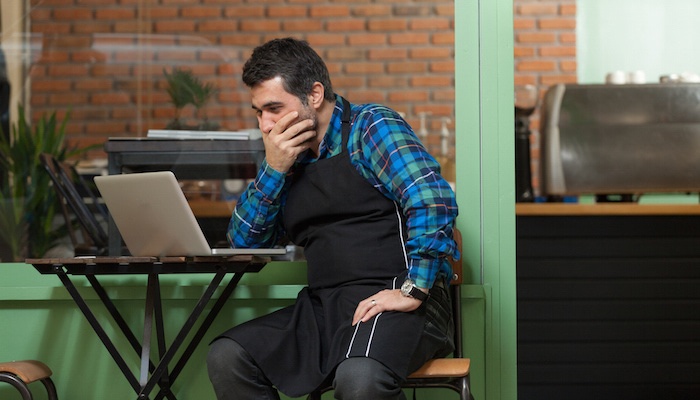 It's been said that there are no dumb questions, only dumb mistakes… which usually result from not asking questions! We love getting inquiries from pizzeria owners and operators who want to perfect their craft or simply discover a timesaving hack.
Whether you are new to the industry or are carrying on a tradition from generations before, there are inevitably questions that come up along the way. This is especially true as technologies change and new recipes or practices are developed, such as using dough balls or par-baked crusts.
We've heard it all and thought we'd compile a few of our favorites related to the cooking process to answer for you, in case you were too afraid to ask.
Question #1 — Can I bake my pizza on cardboard?
I'm a little surprised how often I get asked this question, but the short answer is, no. There are multiple reasons for this aside from the obvious fire hazard in high-heat ovens. Corrugated cardboard uses glue to adhere the various layers and it can release chemicals resulting in contamination. An even greater chemical hazard may be coming from any ink that is printed on cardboard.
Question #2 — Can I bake two pizzas, one right above the other, in my conventional oven?
It can be done, but the bottom pizza will cook faster and be noticeably more crisp than the top pizza. As such, it's not a recommended practice. If time is tight and you need to bake two pizzas at once, side by side is better (assuming the oven has enough space to accommodate this safely).
Question #3 — Is the crust exactly the same if I bake it without any sauce or toppings on it?
The crust will not cook in the same way without sauce or toppings because the exposure to direct heat will change the characteristics of the dough. A base amount of toppings is needed to see the true performance of the crust. But beware — piling on toppings means it may take more time to get the results you want. Some pizzerias use par-baked crusts and, since the crusts already have a head start, it can help ensure the crust is evenly cooked. But watch out, it's rumored that too many pizza toppings may violate the eventual FDA menu labeling rule.
Question #4 — Why is my pizza not as crispy when baked in a conveyor oven?
The type of oven you use impacts your pizza's performance. Conveyor ovens that bake with forced air were installed in many pizzerias to increase production, and the forced airflow impacts the bake. With a deck oven, heat is captured and concentrated to produce a crispier crust. Newer technology in conveyor ovens is improving to match that crisp texture, but many pizzerias aren't in a position to invest in new equipment. A crust baked on a conveyor can still be crispy, however it will have more chew than pull.
Question #5 — Do bakeable trays make pizza dough crispier?
Bakeable trays are more suited to pizzas where you want a chewier texture. Typically, using a tray will also extend the baking time. It's sometimes surprising how the same crust can vary considerably in taste and texture by merely changing up the surface it's cooked on. Compared to a pizza stone or brick oven which holds heat more evenly, a metal baking pan or "ovenable" tray will have inconsistent heat retention.
Additional Resources for Pizza Operators
There are many other questions we get asked about topics from shelf life of our products to food safety, so check out our FAQs for Foodservice operators and Food Manufacturers to learn more.
Another handy resource to learn the ins and outs of pizza is our free Pizza Glossary, which includes many frequently used terms in the industry. Simply click the button below to download your copy.
Do you have a pizza question you've been afraid to ask? Let us know by filling out our "Have a Question" form.