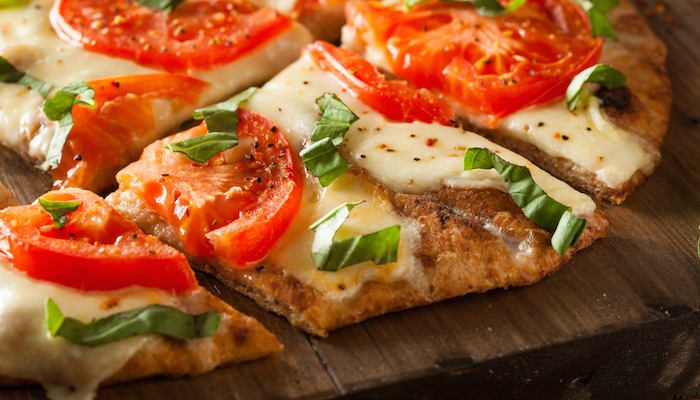 As the pizza crust experts, Alive & Kickin' is often sought out by operators — and distributors looking to help operators — to answer questions about differences in commercial pizza crust types. We're happy to help! Here's a brief summary of some of the most commonly encountered pizza crust styles:
You may have noticed that "pan pizza" is absent from the list of pizza crust definitions. While commonly thought of as a crust type, pan pizza might be more accurately considered a cooking style. A pan pizza features a typically thick crust that is formed by molding dough and baking it directly in a metal pan.
For a detailed discussion on commercial pizza crust type characteristics and how to leverage them according to uses, oven type, benefits, flavor varieties and more, click the link below to get your free copy of the Alive & Kickin' Pizza Crust Product Overview Guide.