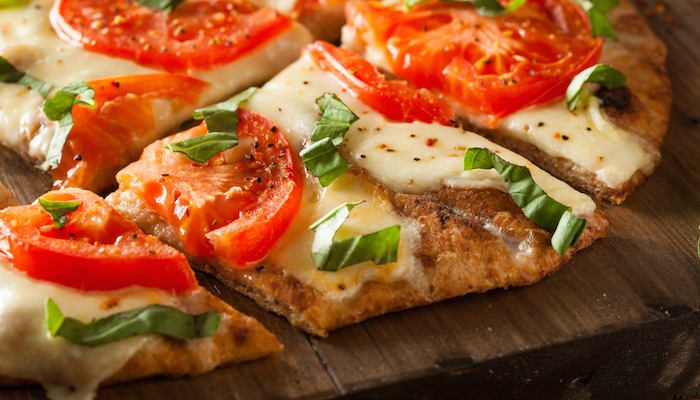 As the pizza crust experts, Alive & Kickin' is often sought out by operators — and distributors looking to help operators — to answer questions about differences in commercial pizza crust types. We're happy to help! Here's a brief summary of some of the most commonly encountered pizza crust styles:
Dough balls

are fresh-frozen pizza dough divided into even proportions and used for various hand-tossed crusts from New York Style to wood-fired to crispy thin. In addition to pre-portioned convenience, dough balls deliver scratch-made flavor, consistency, and varieties like high gluten, hotel & restaurant flour and specialty to accommodate specific recipe and oven needs.

Par-baked

refers to a crust that is partially baked to kill the yeast and set the internal structure of the dough, essentially giving the crust the same properties as baked bread and reducing overall cook time.

Thin and crispy par-baked

, sometimes referred to as "St. Louis Style," this is traditionally a light, flaky, par-baked crust served cut into squares.
For a comprehensive look at the primary crust types, their performance characteristics and applications, read our Pizza Crust Types Comparison Guide below:
You may have noticed that "pan pizza" is absent from the list of pizza crust definitions. While commonly thought of as a crust type, pan pizza might be more accurately considered a cooking style. A pan pizza features a typically thick crust that is formed by molding dough and baking it directly in a metal pan.
For a detailed discussion on commercial pizza crust type characteristics and how to leverage them according to uses, oven type, benefits, flavor varieties and more, click the link below to get your free copy of the Alive & Kickin' Pizza Crust Product Overview Guide.