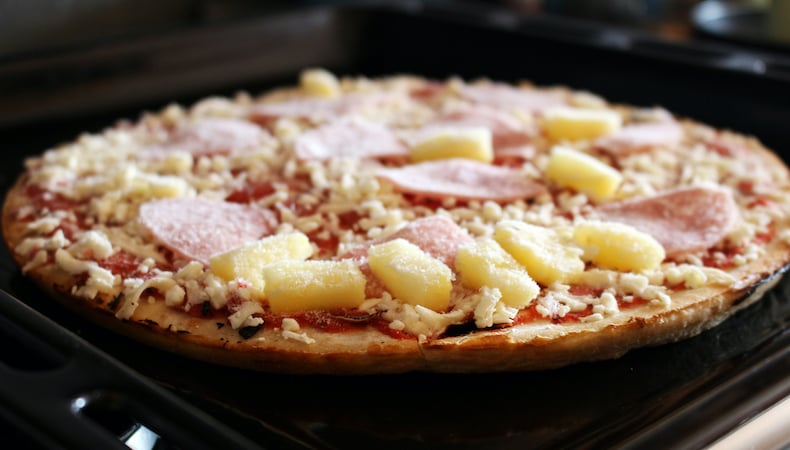 Grabbing a slice of piping hot convenience store pizza has satisfied Americans' appetites for easy meals and snacks for years. However, the risks and strict safety measures presented by the coronavirus (COVID-19) are challenging sales of the popular go-to. Stay at home orders have limited travel and thus customer traffic in c-stores nationally.
As a result, c-store pizza sales have slowed in recent weeks. Given the necessary abundance of caution around the pandemic, the sales drop is understandable. It also puts operators in a tough spot between meeting their budgets, remaining profitable, and providing the service — and pizza — their loyal customers want.
Frozen Pizza Sales Heat Up
Retail grocers may hold the answer for the convenience store pizza dilemma. Frozen pizza sales have skyrocketed at retail since the inception of stay-at-home orders. In March alone Americans rang up $275 million in frozen pizza sales — a staggering 92% increase over sales for the same time period in 2019.1
To say Americans are embracing frozen pizza is an understatement. C-store operators who take a cue from their grocery counterparts are wise to stock and promote frozen or take and bake pizza as a bake-at-home alternative to hot-and-ready pizza choices.
ALSO READ: How Frozen Pizza Industry Success Translates to Grocery and C-Stores
Playing the Percentages
Foodservice makes up nearly 25% of annual convenience store sales2, with fresh pizza being a leading contributor. Frozen pizza sales will bolster percentages for the near term, but completely shifting focus from hot case convenience store pizza could have lasting effects once pandemic concerns and social distancing restrictions ease.
To encourage foot traffic beyond the frozen food aisle and quell customer fears about fresh food choices, several top convenience store chains are implementing precautionary measures3. Already proven effective in combating COVID-19, the practices may be beneficial in ensuring that customers keep your fresh pizza on their minds and tables:
Clerk service replaces the traditional communal aspects of fresh food service in c-stores. Instead of self-serving items from bins and hot cases, a designated c-store clerk will be available to retrieve and provide customers with items like hot and ready pizza slices. Limiting handling of fresh food also limits health risk.


Contactless service is the battle cry of restaurateur and retailer alike during this global crisis. Ordering pizza online or over the phone for pickup at the c-store door reinforces social distancing protocols and offers the added benefit of contactless payment.


Carryout empowers customers to choose fresh c-store pizza. As before the pandemic, fully cooked or take-and-bake pizza could be offered. Pickup requires minimal exposure risk.

The times call for responsive and responsible action by operators to get delicious pizza in the hands of loyal customers quickly and safely. Frozen pizza is an overwhelmingly popular choice for convenience and comfort while following the stay at home protocol, but there are still solutions for serving fresh food choices. Regardless, it all starts with an irresistible crust, as detailed in Par-Baked Pizza Crusts: 4 Benefits for C-Stores. Click the button below to access your copy now.
SOURCES
1Cleveland.com, Frozen pizza sales soar: Ranking the best pies to grab from grocer's freezer case, April 21, 2020
2Refrigerated Frozen Food, Report: U.S. convenience stores experience record food sales in 2018, April 3, 2019
3Food Business News, C-stores limiting risks with handling of baked foods, March 31, 2020