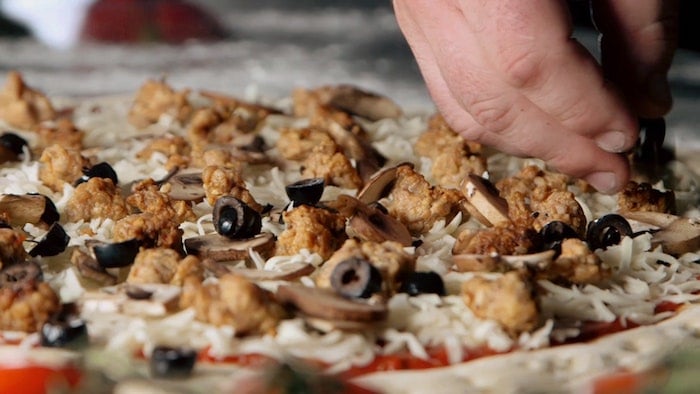 A convenience store pizza program is a gateway to profitability, since foodservice offerings — particularly pizza — have margins of 57%.1That's a fair amount of money to pocket, especially when you compare it to the 27% profitability non-foodservice items average at c-stores.1
Given the profit potential, starting or reinvigorating your existing convenience store pizza program could be a worthy investment. Use these tips to refine your offerings, elevate your business, and attract loyal pizza-loving customers.
Adding a Pizza Program to Your C-Store?
If you're thinking about adding a pizza program, there are some logistics to consider:
C-store size: Does your store's square footage allow for the comfortable addition of a pizza program? Experts estimate that a minimum of 100 square feet is required for equipment alone.1 It may not sound like a lot of space, but factoring in traffic flow, store layout, etc., could mean cramping your style.

Labor availability and costs: Adding a pizza program could also necessitate adding staff, which has become increasingly complicated during the Coronavirus pandemic. In the meantime, frozen/deli pizza will continue to be a primary focus for meeting customers' needs.
Equipment purchase: Pizza ovens and refrigeration are necessary for a convenience store pizza program, and each are high-ticket items. Does it make sense for your operation and goals to take on these substantial upfront costs?

Objectively assessing your situation against these practicalities helps determine your program readiness. Building your program on a solid foundation is a smart business decision, and benefits your operation as you make improvements down the road.
ALSO READ: How C-Store Ovens Can Ensure Consistent Pizza Across Locations
Existing C-Store Pizza Program Revamp
Has your pizza program fallen into a rut? You may be offering customer favorites in terms of toppings — the "big three" being pepperoni, sausage, and mushrooms at 52%, 34%, and 31% respectively2 — but yyyyyyawwn. You may have their appetites in check, but are you creating a hunger for your convenience store pizza program?
Pizza is not only delicious, it's versatile. There's no better time than now to offer baked pies for take out, take and bake or frozen choices, and even simple slices to pair with a fountain drink. Talk about a perfect fit for merchandising.
You can grab even more attention moving forward with:
A rotation of limited time pie offerings that feature on-trend ingredients like artisan cheese, chicken, peppered bacon, spinach, etc.

Options that appeal to the grab-n-go crowd, like breakfast pizza. It helps you tap into the fastest-growing daypart in restaurants/foodservice, plus gives you a chance to offer an egg-and-ham pie — a combo that continues to gain popularity according to Technomic.

3

An offer they simply can't refuse — BOGO pizza with fuel purchase, half-price slice night — the sky's the limit on traffic-driving food campaigns.

Creative Pizza Crusts
Pay attention to the pizza crusts you use — your customers are! Nearly 60% of survey respondents named the crust as their favorite part of a pizza.
That's why Alive & Kickin' is the preferred pizza crust partner for so many c-store pizza programs. Our par-baked pizza crusts offer "baked bread" characteristics that make them good fits for convenience stores. They also:
Allow for long hold times in refrigeration and on the shelf as a finished pizza

Maintain integrity under warming lights

Are easy to store and handle, with a long shelf life

Have short final bake times — great for kitchen process efficiency

Come in a range of styles, textures, and tastes that offer exceptionally easy prep and versatility in pie styles

Provide unwavering consistency from pizza to pizza and c-store location to location

ALSO READ: 5 Reasons Why Rising Crusts Are Perfect For Your C-Store
Ready to get your c-store pizza program generating customer loyalty and profits? Alive & Kickin' has delicious, innovative pizza crusts to help make it happen. Read up on c-store customer trends and food choices in our guide, Wanting More From C-Stores: Customer Trends and Food Choices. Click the button to get your copy now.
SOURCES
1MTI, Slice of Convenience: C-store Pizza Programs on the Rise, June 1, 2018
2NACS, C-Store Pizza Programs Must Offer Quality and Variety, August 27, 2019
3PMQ, The 2019 Pizza Power Report: A State of the Industry Analysis, December 2018