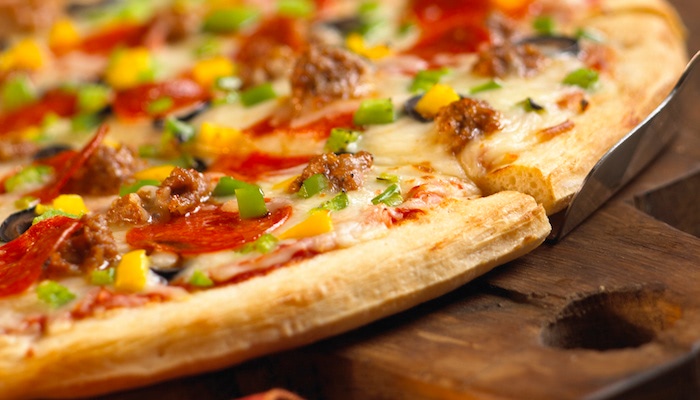 If you were to ask customers what their favorite part of a pizza is, what kind of responses do you think you'd get? Is it the cheese? Is it the toppings? Is it the sauce??? What if we told you it's actually the crust!
According to numerous polls and surveys conducted over the years (like here, here, and here, for example), the crust always reigns supreme when it comes to choosing the most important part of any pie. As the foundation from which your pizza is constructed, a great crust can make or break your entire pizza, and if you don't have it perfected, even the best toppings, cheeses, and sauce can seem less appetizing. No matter how you slice it, restaurant patrons view pizza crust as the most important factor for determining overall satisfaction, and it's up to restaurant operators to understand which elements of the pizza's crust are most desired in order to maximize customer satisfaction.
What Makes the Perfect Crust?
While there's plenty of information available that supports the claim that crust is the most important part of any pizza, figuring out exactly what type of crust your patrons like can be quite challenging. To help you create the ideal crust for your pizza, here are the 4 main things patrons look for when eating pizza crust:
Texture — Different textures are often preferred for different crust types (e.g., soft and chewy for thick crust, light and crispy for thin crust, etc.). Make sure the texture of your crust matches consumer expectations and preferences for each type of pizza you offer.
Flavor — Do you add any garlic, oregano, or other seasonings to your pizza crust, or do your customers prefer it plain? Likewise, your cooking surface can also influence the flavor of your crust, as wood-fire, coal-fire, and brick oven pizzas create a distinct crust flavor that commercial and electric ovens can't replicate.
Thickness — Similar to texture, consumers have different expectations for crust thickness depending on the style of pizza they're ordering. Make sure your thin crust pizzas are noticeably thinner than your regular pizzas, and make sure your regular pizzas are noticeably thicker than your thin crust offerings.
Topping Support — Another indication of crust quality is determined by how well it supports the toppings on your pizza. If you hold a slice in the air as if you're about to eat it, does the slice stay fairly parallel to the table, or does it hang and droop straight downwards? The majority of patrons want their crust firm enough to support their toppings, with minimal drooping.
Making the Crust Your Signature Feature
Given the importance of a crust's role in influencing overall customer satisfaction, it's crucial that you make your crust the signature feature of your pizza. As the foundation of your pies and a vessel for all your delicious toppings, the crust has to be good, or else the entire pizza will be thrown off. A seriously great crust can also significantly differentiate one pizza joint from the others – even in areas like Chicagoland and New York, where certain styles of pizza crust are king (and it's easy to get lost in the sea of competitors).
At Alive & Kickin' Pizza Crust, we can help you build a better reputation for your pizza chain or brand by providing high-quality pizza dough and crust that your patrons will love. All of our products are made in accordance with the Global Food Safety Initiative's Safe Quality Food standards, ensuring the highest levels of safety and quality. From custom crusts to live dough crusts, and even par-baked crusts, Alive & Kickin' can create the perfect crust for just about any type of pizza to help you stand out from the competition.
For more information about how Alive & Kickin' can help you build a reputation for excellent crust, call us today (920) 662-0304.