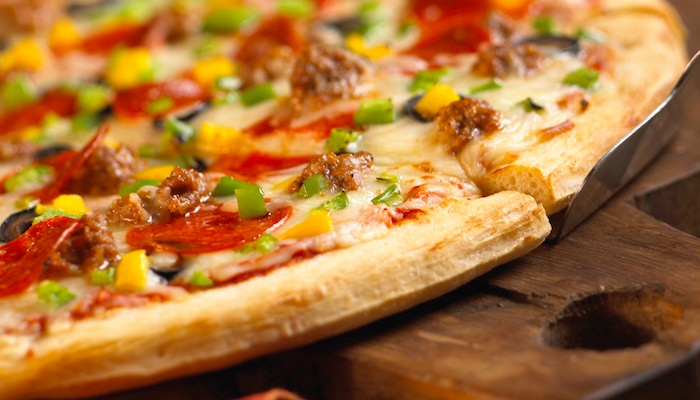 If you were to ask customers what their favorite part of a pizza is, what kind of responses do you think you'd get? Is it the cheese? The toppings? The sauce? What if we told you it's actually the crust!
A Serious Eats poll of about 2,500 pizza lovers proves this point, with nearly 60% of respondents ranking the crust as most important — a clear winner over a distant-second sauce at 27% and cheese lagging behind at 13%.
No doubt about it — crust quality can make or break an entire pizza and if you don't have it perfected, your customers will notice. It's essential to understand which pizza crust elements are most desired in order to maximize customer satisfaction, but figuring it out can be quite challenging.
What Makes the Perfect Crust?
To help you create the ideal crust for your pizza, here are the four main things customers look for:
Texture
Different textures are often preferred for different crust types (e.g., soft and chewy for thick crust, light and crispy for thin crust). Make sure the texture of your crust matches customer expectations and preferences for each type of pizza you offer.
Flavor
Do you add garlic, oregano or other seasonings to your pizza crust, or do your customers prefer it plain? Likewise, your oven can influence the flavor of your crust, as wood fired, coal-fired and brick ovens give crusts a distinct flavor that commercial and electric ovens can't replicate (unless you're using par-baked Authentic Wood Fired Crusts from Alive & Kickin', which can be final baked in any oven and maintain their wood-fired characteristics).
Thickness
Similar to texture, customers have definite expectations about crust thickness depending on the style of pizza they're ordering. Make sure your thin crust pizzas are noticeably thinner than your regular pizzas, and that your deep dish pizzas uniquely deliver on the thick-and-chewy crust — a perfect fit for premade dough balls!
ALSO READ: How C-Store Ovens Can Ensure Consistent Pizza Across Locations
Topping Support
Another indication of crust quality is how well it supports pizza toppings. As a customer brings a slice to his or her mouth to take a bite, does it stay fairly parallel to the table, or does it droop downwards? The majority of customers want a crust firm enough to hold its shape when topped.
Making the Crust Your Signature Feature
Given the importance of a crust's role in influencing overall customer satisfaction, it's crucial that you make your crust the signature feature of your pizza. Downgrading crust quality to save money is simply not an option — and will cost you in the long run as customers stop dining with you.
However, introducing premium quality premade dough balls and parbaked pizza crusts to your lineup is a great way to improve consistency, keep costs in check and cut labor. No ingredient guesswork, ordering or storage! No scratch-making! No inconsistencies from pie to pie or location to location!
Imagine making your one-of-a-kind Neapolitan, New York or hand-tossed classic without a second thought to dough prep other than proofing a premade dough ball. Or, how about serving up a flaky-and-crispy thin crust in a fraction of the normal prep time using a parbaked crust? Working with the pizza crust experts at Alive & Kickin' Pizza Crust can help you do just that — we can even create custom dough ball or crust recipes for signature pizzas that make your operation a unique, sought-after destination customers will loyally frequent.