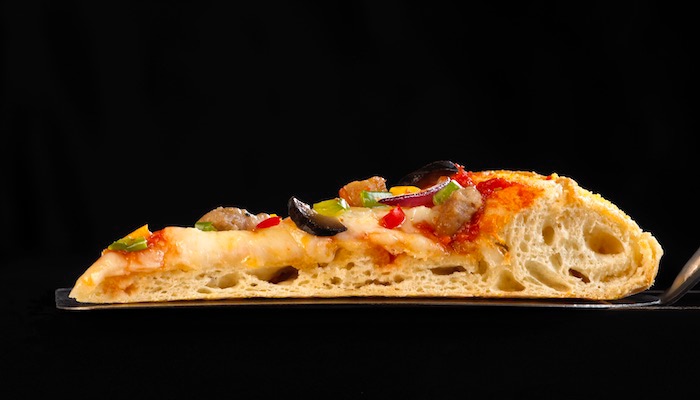 Operators looking to infuse their menus with creative, profitable pies often choose par-baked pizza crusts and/or frozen dough balls.
Each product offers versatility, texture, and customization options that allow for tailored shapes, sizes, and flavor profiles. However, not every choice is a universal solution for your particular day-to-day needs and/or proprietary recipes.
To find the best fit, it's necessary to take a closer look at the differences between par-baked pizza crusts and frozen dough balls as they relate to operational requirements and performance characteristics.
But, before diving into details, let's clarify what's meant by "par-baked pizza crust" and "frozen dough balls":
What is par-baked pizza crust?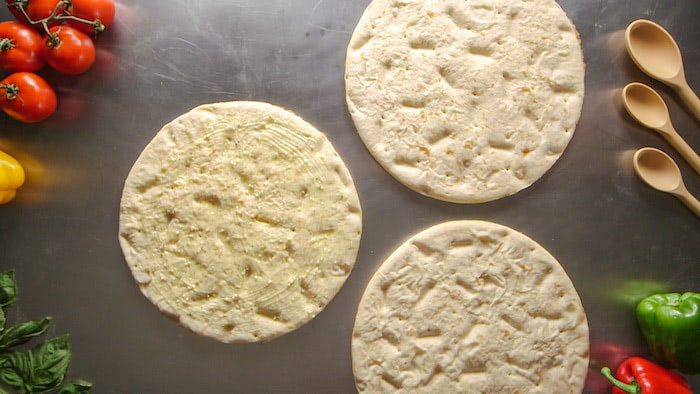 Par-baked pizza crust is dough that has already gone through part of the baking process, which gives the crust the same essential properties as baked bread. This partial baking kills the yeast so the internal structure of the dough is set.


What are frozen dough balls?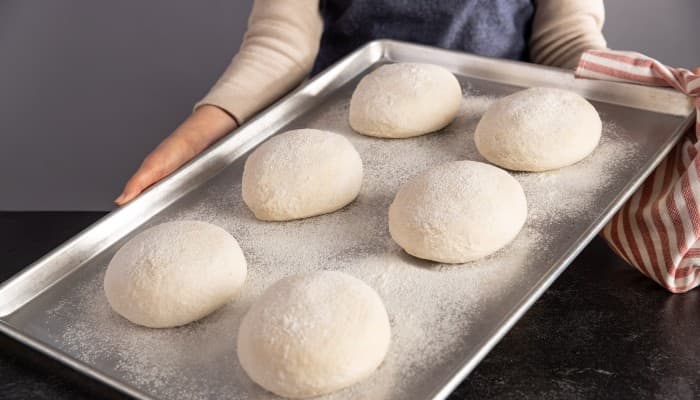 Frozen dough balls are just that — balls of dough that are pre-made and frozen to aid in cutting prep time and creating pizza crust production consistency. Don't let the basic definition fool you. Frozen dough balls are incredibly adaptable, ranging in size and type to fit the bill for a number of applications including appetizers, entrées, and desserts.
Operational requirements for par-baked crust and frozen dough balls
Par-baked pizza crusts and frozen dough balls each provide unique characteristics to consider before using either option in your operation.
Par-baked pizza crusts are difficult to beat for convenience:
Low labor investment — no proofing or special staff training required
Easy handling and preparation – perfect for high demand, fast-paced operations
Reduced bake times — puts fresh pizza in the hands of customers quickly
Very long shelf life — can be held frozen, refrigerated, or at ambient temperatures
Given their benefits, par-baked pizza crusts are ideal for:
C-stores
Delis
Frozen retail
Entertainment venues
Quick-service restaurants
Hospitals
Schools and colleges
Care facilities
Corporate/institutional dining facilities
Frozen dough balls work well for signature pies:
Longer labor investment — staff needs to be trained on proper proofing and dough handling techniques, including rollouts and docking
Hands-on preparation — prepare dough in advance for busy rush times
Oven versatility — superior performance in deck, brick or wood-fired, and conveyor ovens
Frozen dough balls alleviate the complications, expense, and frustration of trying to keep up with different crust demands using scratch-made dough. This versatile and economical solution is a good fit for almost all operations, pizza styles, preparation techniques, and oven types.
Both par-baked pizza crusts and dough balls need sufficient freezer and refrigerator space. Pay careful attention to best handling practices to maximize the performance and shelf life.
Performance Characteristics
Making the most appealing pizzas depends heavily on the crust. Application matters for both par bakes and dough balls.
Par-baked pizza crusts are great choices for:
Shareable appetizers
Crispy and flaky thin crust pizzas
Take and bake pizzas
Frozen pizza
Frozen dough balls are ideal for:
Entree options such as calzones, garlic knots or pizza fries appetizers, and even desserts like cinnamon rolls
Hand-tossed pizzas
Thick/deep-dish pies rested and baked in pans
NY-style pizzas
Taking all of these factors into consideration, you may see the benefits of having par-baked pizza crusts AND frozen dough balls on-hand. No need to choose! Check out the Alive & Kickin' Pizza Crust and Dough Types Quick Reference Guide to get up to speed on primary crust types, performance, and applications.