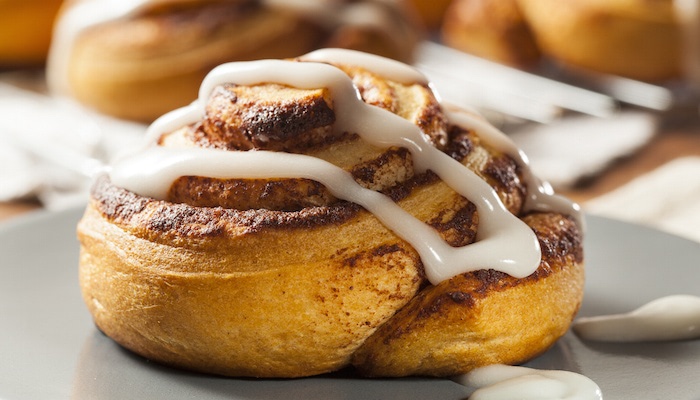 Estimating your pizza dough needs is hardly a perfect science, and that often means leftovers in your kitchen. Instead of writing it off as an expensive lesson, turn that unused dough into untapped profit potential by trying out some new recipes or offering a few "limited time only" specials.
Pizza dough isn't exclusive to pizza pies. Consider all of your delicious options!
Appetizers
Crackers: Roll out dough super-thin and brush with salted oils to add some snap to a meat and cheese plate (hint: you can also make crackers out of par-baked thin crusts)
Breadsticks: Cover these quintessential Italian crunchers in a variety of seeds and seasonings for tasty, pre-meal snacking or a crispy side
Mini-knot dippers: Serve garlic-infused pizza dough knots with marinara, pesto or cheesy dips for a great starter
Pizza fries: Slice up baked dough into "fries" and top with marinara, cheese and pepperoni pieces for sharable fun
Entrées
Calzone: Stuff crust pockets full of classic pie toppings, venture into veggies, or use tried-and-true pairings like ham and cheese
Stromboli: Roll up your favorite flavors in this timeless spiraled dough loaf
Bread Baskets: Complement pasta and soup dishes with table bread or bread bowls
Desserts
Doughnuts: Dust dough balls in sugar and serve with a variety of dipping sauces for a sweet bite-size endnote to dinner
Cinnamon rolls: Reinvent this classic treat using pizza dough and generous amounts of cream cheese frosting
Bread pudding: Transform baked pizza dough chunks into a rich dessert by adding cream, sugar, cinnamon and vanilla
Solving your unused pizza dough dilemma expands both your menu and sales potential. Feature weekly appetizer specials, promote a "meal deal" bundle on social media or showcase new items by hosting an exclusive event. Your existing customers will have even more reasons to return to your pizzeria, and new guests will appreciate the value-add.
Pre-made dough balls and pizza crusts are more than convenient — they're economical when compared to the cost of scratch-making dough. Not sure of your current spend? Use our easy Cost Calculator to tally labor, ingredients, overhead expenses, waste and other cost factors, then talk to your distributor about pre-made options. Click the button below to access to the calculator now!