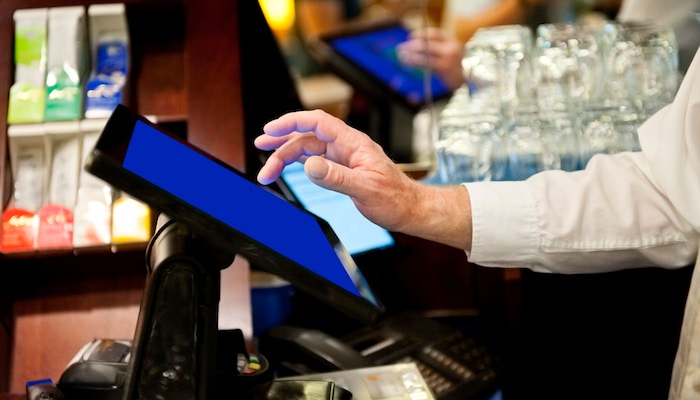 Point of Sale (POS) systems are restaurant industry staples, providing a variety of capabilities beyond what the transaction-oriented name suggests. Some operators with existing POS systems aren't familiar with the operational efficiencies of lesser used features — and that oversight could be costing them time and money.
Core Competencies
The software behind POS systems for pizzerias and other restaurant types is developed for fast, broad-based functionality that addresses:
High level monitoring of ingredients/supplies/boxes inventory

Reservations and seating management

Check splitting, voids, comps and discounts

Receipt printing, with or without blank lines for tips
Chances are, if you're a pizzeria owner/operator with several locations, you're successfully using your POS system in these ways. Tapping into a POS system's more comprehensive capabilities, however, is where the true value lies.
Beyond the Basics
POS systems often contain dynamic yet untapped capacity to make it easier and more cost effective for pizzerias to run day-in day-out, such as:
Controlling food costs
With nearly infinite custom combinations of pies, it's a struggle for pizzerias to manually keep on top of overages, shortages and average item costs. A POS system can automatically calculate the cost of nearly any pizza offering using the per item costs and selling prices to optimize food cost for each menu item. Plus, a POS system can help identify and resolve any issues that may arise when actual and optimum costs are compared after physical inventories — for instance, if certain toppings are hot at one location and not another you can adjust your ordering accordingly. Lastly, utilize your POS system for bulk ordering from distributors to negotiate better pricing.
Managing labor costs
A pizzeria can attribute about a third of its overall costs to labor, so overstaffing can be costly and understaffing (or labor shortages) can take a toll on the customer experience. A POS system can help operators find a staffing sweet spot by tracking sales volumes and peak traffic hours. It can also help you avoid paying overtime wages by keeping a running weekly tally of worker hours.
Upselling, couponing and location-based promotions
Empowering your staff to upsell is one thing, helping them do it is another. Pre-programmed prompts in a POS system remind team members of current specials and upsell opportunities — like dessert or to-go items — without interrupting their service flow. POS systems can track coupon usage, too, so you can pinpoint areas where new customers are coming from, or neighborhoods you can target with discounts to entice first-time visits and come-back traffic. You can also identify trends by store location and run limited-time specials on high performing pies.
Fostering customer loyalty
A customer database is perhaps one of the most valuable tools a POS system provides. It gives you the ability to track order history, frequency and specific customer information like birthdays that can feed loyalty programs and personalize the customer experience. It can also help you reinvigorate lagging patronage by alerting you of loyal customers that, for whatever reason, visit less often. A direct mail "we miss you" postcard containing a coupon offer could be just the high-touch they need to become regulars again.
Improving delivery
In addition to supporting delivery ordering and tracking, POS system that can integrate with online mapping software is a huge advantage for delivery operations. Hands-free navigation helps get drivers to their appointed destinations quicker and more safely — with piping hot pizza sure to thrill your customers.

Working with your vendor to understand if your POS system has these capabilities built-in or if there are add-on solutions available is your first step to better integrating your POS system with your pizzeria operations and maximizing its impact. Keep in mind, though, that ancillary fixes generally aren't free, so carefully consider what's a "need to have" versus a "nice to have" before you outspend potential savings.
For more information on harnessing the power of POS systems for pizzerias, read our latest eBook, Technology and the Modern Pizzeria: Using Digital Tools to Grow Your Business. Click the button below to download your free copy.