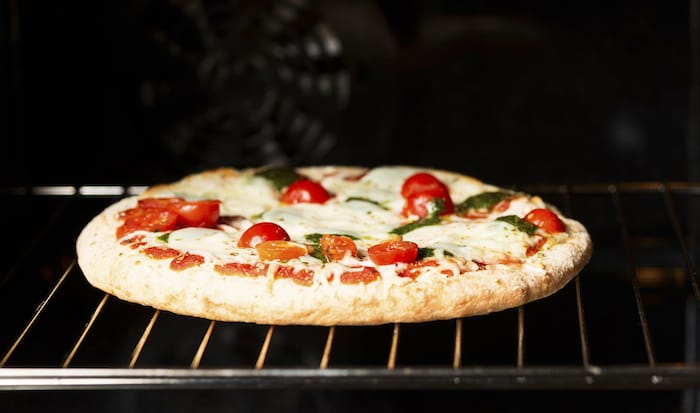 With a proven track record of sustained category growth, there's no doubt take 'n bake pizza is a natural customer pleaser, primarily because it fits their ever-busy lifestyles while still providing a quality dining experience.
Delighting customers is first on the list of reasons why you should include take 'n' bake options on your menu, followed closely by:
Speed of service
Baking time occurs entirely in customers' homes, saving your operation the related time and overhead costs
Refreshed merchandising
Take 'n' bake gives you another way to promote and sell your delicious pies, maximizing the impact of your storefront
Availability to food stamp recipients
Take 'n' bake pizzas qualify for purchase by SNAP and EBT programs, which is mutually beneficial – it provides a quality food option that benefits recipients and increases your revenue stream
Freshness
Making pizza in their own oven on their own schedule gives customers an elevated perception of pie freshness
Value
Compared to casual dining or home-delivered meals tagged with service fees, take 'n' bakes are more cost-effective and just as delicious and nutritious
To successfully add take 'n' bake pies to your offerings, follow these simple pre-launch steps:
Order ingredients in greater quantities to ensure you won't run out
Add storage and proofing space, if necessary, to accommodate dough needs
Operate within your kitchen and baking capacity so you don't disrupt your existing dine-in and delivery services
Market take n' bake availability early and often to maximize profitability and avoid wasted ingredients and labor costs
Considering take take 'n' bake pizza at your operation? Read our tip sheet below for more info!