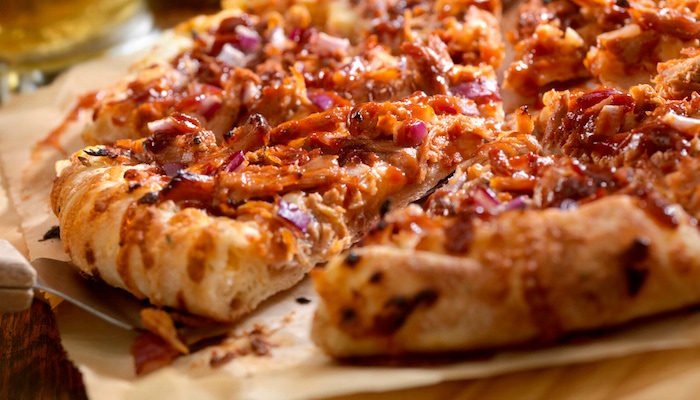 Having multiple locations is the dream of many pizzeria owners, and it can be a highly rewarding adventure to open additional shops, with your name proudly displayed on each of them. Operating multiple locations comes with challenges, though, related to everything from staffing and overhead costs to marketing and your own time management. One issue we hear about often is the challenge to achieve product consistency from location to location.
The importance of a consistent product and experience across all locations can't be stressed enough. Patrons return to a pizzeria because they enjoyed the food and surroundings; change any part of that and they will leave feeling confused and, likely, disappointed.
Recently we worked with a chain called Spicy Pie in Fargo, North Dakota. The owner, who started his business in a single location, had expanded to four locations at the time and reached out to us because patrons were remarking that the pies being served were not consistent in terms of quality, flavor and execution. That was a problem, especially as Spicy Pie eyed further growth. Without a consistent brand experience, the owner felt the pizzeria was at risk.
Consistency Starts with the Crust
What Spicy Pie found was that its scratch-made crusts were a large part of the overall inconsistency issue. Because each worker did things differently — each weighed and measured ingredients using different methods and standards, allowed the dough to raise for different periods of time, and proofed and tossed it in multiple ways — crusts were "all over the board" in terms of texture and flavor. There was also the issue of waste that resulted from the absence of any standard procedures.
Spicy Pie reached out to Alive & Kickin' knowing that pre-made dough balls could be the answer to many of the issues it was facing, yet was concerned that a pre-made dough ball would not match the flavor and texture of Spicy Pie's original crust recipe — something they'd perfected over the years and were very proud of.
Beyond the Crust: A "Front to Back" Solution
The Dough Shop® experts at Alive & Kickin' got to work on a pre-made custom dough ball solution. We assessed the original crust recipe and created a custom dough formulation based on it. In the meantime, we also watched how the workers in each location handled and prepared the dough. This process revealed a number of practices that contributed to the inconsistency customers were experiencing, so the next step was for the Dough Shop team at A&K to create a set of standard operating procedures and provide training in the proper storage, proofing, tossing and baking of the new frozen dough balls. Overall, several important benefits came out of this process, both in the front and back of the house, and even in the office.
It's A Good Read!
So that you could learn more about all the steps involved in solving the crust inconsistency issues, we created a case study about our partnership with Spicy Pie. Find out how they solved related issues as well, and expanded to seven locations as a result. If your pizzeria is experiencing the same issues (whether you have multiple locations or not), you can see how the Dough Shop and Alive & Kickin' approach challenges, and why more and more operators are relying on pre-made dough balls to save time and money — and enhance customer loyalty.
Get your copy of the Spicy Pie Case Study, click the link below!