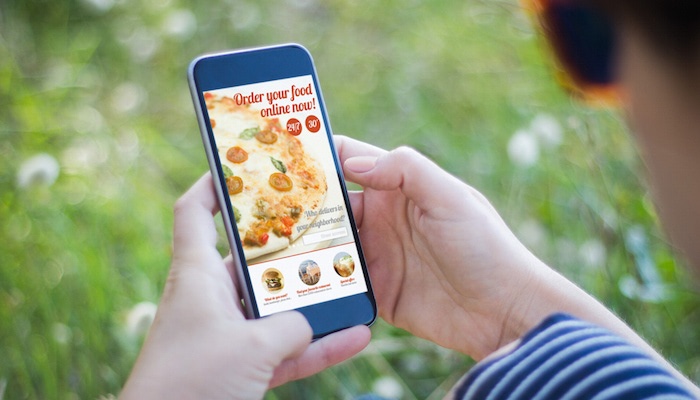 While there's something to be said about pizzerias that still make their pies and do things "the old-fashioned way", there are several new technologies today that can help improve your pizza ordering, payment, and delivery processes, while also helping you deliver a better final product. It's important that you keep up with industry standards and patron expectations, and in 2017, that means having a mobile-friendly website, being present on mobile apps, providing an online ordering option, and using a sophisticated POS system to help make your restaurant more accessible and run more efficiently.
If you're trying to bring your pizzeria up-to-date with current restaurant industry tech, we've outlined 3 different technologies below that can help make a positive impact on your restaurant. Each is being rapidly adopted around the restaurant industry today, so don't wait for your competitors to gain an edge!
POS Systems
Though it might take some getting used to, having a sophisticated POS system is the best way to efficiently manage your inventory, while also improving your order accuracy and speed. With the right POS system, a pizzeria can track when they order their ingredients, how much they ordered, how much they use throughout the week, and help plan future orders. It can also provide raw ingredient tracking to prevent you from using spoiled ingredients, ensuring you make the freshest pies possible while cutting down on waste.

On the payment and ordering side of things, a good POS system is able to receive custom pizza orders with ease, particularly online orders where the customer chooses their specific toppings. It should also be able help you better manage your delivery orders, as pizza makes up nearly 60% of the $11 billion online food delivery market today. Lastly, if you have a POS system in your restaurant already, it's important to make sure that it's EMV compliant, so that it works with Apple Pay and chip cards. If you were thinking about upgrading, now is the perfect time to do it!
Mobile Apps
When it comes to making yourself more accessible for your customers, having a mobile app is one of the most effective ways to do it, and one of the best ways to compete with the national chains. In fact, 15% of all pizza industry revenue comes from the 3 largest pizza chains' digital platforms alone, showing just how important it is to offer a quick, convenient ordering option for your patrons. That being said, you don't need to spend thousands of dollars developing your own custom app to take part in this trend. Slice, for example, is a great option for local, independent pizzerias, where you can add your restaurant and menu to their database, and users can search for your restaurant and order pizza for a flat $1.95 service fee per order. GrubHub and Seamless are other popular apps that offer a similar service for all restaurant types, and we also strongly encourage pizzerias to frequently check and maintain your Yelp and Google Maps listings.
Mobile Optimized Websites with Online Ordering
While an app helps you go above and beyond for ultra-convenient ordering, at the bare minimum, every pizzeria today should have a mobile-friendly website their customers can use to check the menu, restaurant hours, and ordering/delivery information. Even if your patrons are calling in orders, they're probably looking up the restaurant information online using their phone, and having a mobile-friendly website can be the difference between them choosing your restaurant or that other place across town.
To go one step further, adding an online ordering option makes it that much easier for your customers to quickly order the pizza they want, while also avoiding errors in communication over the phone and leaving your employees free to actually make pizzas, rather than answering phone calls. When you do create your mobile-friendly website, however, make sure that your website pages a truly optimized for mobile, as they'll appear different than the desktop version of your site.
With people using their phones for seemingly everything these days, updating your pizzeria's tech to be more aligned with consumer expectations is the only way to stay competitive in the ever-changing restaurant industry. Digital and online ordering are growing 300% faster than dine-in ordering today, showing just how important it is to focus on these features, and make them a standard part of your pizzeria's operations.
To learn more about how you can set up an efficient, profitable online pizza delivery service for your pizzeria, download our free tip sheet below.