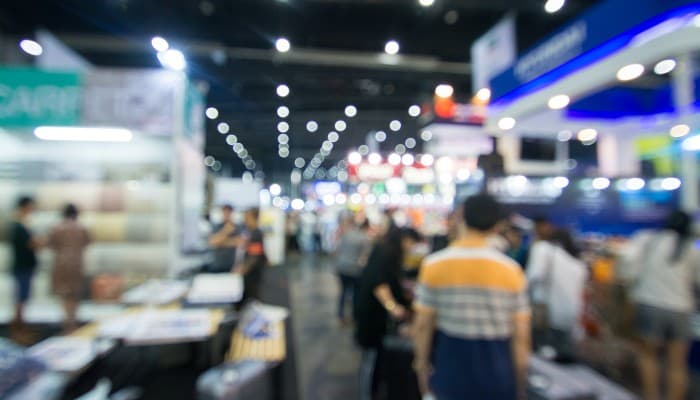 NACS Show 2021 is back at McCormick Place in Chicago on October 5-8! The challenges presented by the global pandemic interrupted the physical gathering in 2020, but the premier c-store industry event promises to return in-person this year stronger than ever.
A Number of Reasons to Attend NACS 2021
By the numbers, NACS Show 2021 adds up to the place you need to be for insights about the latest innovations, collaborative problem solving opportunities, and new ways to grow your business:
1,200+ industry exhibitors representing key c-store categories ranging from candy & snacks and merchandise to food equipment and foodservice programs, fuel, technology, facility development, and store operations
40+ education sessions that delve into timely topics in areas such as category management, food service, suppliers, customer experience, operations, professional development, and HR/labor
320+ cool new products designed to interest customers, invigorate sales, and refresh your offerings
See You at Booth 6674 in South Hall
Alive & Kickin' Pizza Crust will be showcasing five of our latest crusts at Booth 6674 in South Hall:
7" Light & Airy Rising Crust combines airiness with a bready, open texture for a fresh-made pizza experience
14" Sweet Premium Rising Crust with Parmesan Coated Raised Edge offers notes of sweetness countered by the savory Parmesan-covered raised edge satisfy pizza lovers of all flavor preferences
16" NY Style Big Edge features a lightly crisp bottom, the right amount of chew, and a large rolled edge in a crust that is pliable enough to be folded in half
14"/19 oz. Italian Heritage packs a lot of tradition into a par-baked crust featuring a robust, flavorful recipe with a hint of garlic and wonderful texture
12" Forno Supremo Rising Crust uses fermentation to bring out hearty flavors and unforgettable texture — an experience reminiscent of the Old World
Stop by Alive & Kickin' NACS Booth 6674 (South Hall) for samples and more information on how these delicious, on-trend crusts are perfect fits for c-stores.
There's no need to wait until NACS to explore the many advantages par-baked crusts offer c-stores! Check out our guide, Par-Baked Pizza Crusts: 4 Key Benefits for C-Stores. Click the button below to access your copy now.