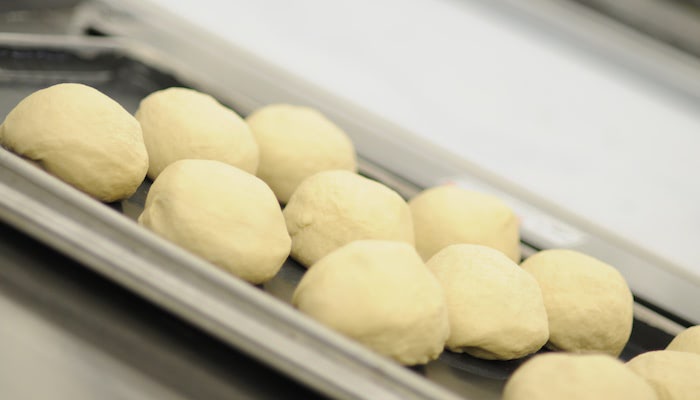 For many pizzerias today, it's not unusual for their scratch-made dough to be one of the cornerstones of their pizza recipe. As restaurant growth scales upwards, however, and operators are responsible for managing several locations, in-house dough making can put a strain on operations, and potentially jeopardize pizza crust consistency.
If you're looking for ways to improve your restaurant's pizza-making efficiency and consistency, pre-made crusts and dough balls are often the next, most logical step for multi-store operations.
How do you know when it's time for your operation to make the switch? Here are five indicators:
1. Labor Costs
Making dough is typically a very time and labor-intensive process. Someone has to be there early in the morning or late at night getting everything prepared for the day ahead, and the larger your operation grows, the less manageable your dough making responsibilities become. Add up the total number of hours you spend making dough at all your locations and multiply that by your employees' wages to get a better idea of how much you're spending on dough-making labor costs alone. Use this figure to determine whether it's time to consider pre-made dough balls.
2. Ingredient Costs
In addition to labor costs, making your own dough can be more expensive than using pre-made dough balls. As opposed to regularly paying for hundreds of pounds of flour, yeast, sugar, oil, salt, and other ingredients, you purchase an exact amount of dough balls from your distributor and only use what you need. This not only has potential to save on ingredient costs upfront, but also prevents you from making too much dough, which can result in food waste.
3. Volume
While the cost of making your own dough will be the #1 indicator of whether a switch to pre-made dough balls is warranted, the volume of dough you have to make each day is also a good indicator. If you're simply making so much pizza dough that it's putting a strain on your kitchen, it's probably time to consider working with a manufacturer that can make your recipe into pre-made dough balls.
4. Space
For many pizzerias, the growth of the restaurant isn't limited to its sales. Many times, restaurants will outgrow their physical space, leaving them cramped for operating room. Pre-made dough balls not only help you remove bulk ingredients from storage, but also eliminate the need for buying and maintaining equipment — like mixers — as your operation expands.
5. Consistency
Having to scratch-make your dough across multiple locations is an open invitation for inconsistent crust. From the people making it, to the variances in weather and humidity, and even down to the water used, there are many variables that can impact crust performance and consistency. Pre-mixed dough, on the other hand, is made universally with the same ingredients so the outcome is the same delicious crust that patrons love.
Still unsure whether your operation meets the criteria for pre-made dough balls? Find out how much making your own dough is costing you with our Pizza Dough Cost Calculator!