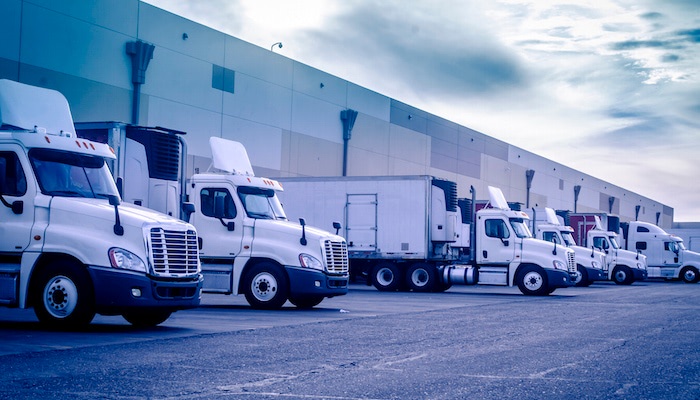 As someone who's spent many years running my own pizzerias, I know that managing inventory can be make-or-break for restaurants and commercial kitchens. Aside from paying employees, inventory can be one of your largest expenses. Problems such as spoilage, lack of cooler or storage space, running out of product, and a host of other issues can quickly turn a profitable balance sheet upside-down.
Without question, the quality and freshness of the products you purchase through a food distributor are critical to your pizza operation's success, but the consistent delivery, product variety, price, and service play equally important roles.
In most markets, pizzerias, restaurants, and entertainment venues have several food distributor options, so it can be a challenge to know which distributor is best for your business.
Choosing the right vendors is the first step. Maintaining and evaluating vendor relationships within your supply chain is also a part of the process, and the basis for the six questions I've found helpful to ask myself and my distributors over the years:
1. Are my specific product needs being met?
Whether seeking a new vendor or evaluating a current one, understandably, this is the question you need answered before all others. First, make a thorough list of your staple pizza ingredients, typical quantities, and how frequently you need them replenished. List specialty items, too, like dough balls or pre-made pizza crust.
You may find that your inventory list can't be fulfilled by a single distributor, which isn't uncommon. Ask if you can get samples of their products. What are their meat and produce packing dates? Your customers have high standards and want consistent flavor and freshness every time they order their favorite dish. You need to be able to deliver it — so does your food distributor.
2. Can you accommodate my delivery schedule?
Instead of asking what the distributor's schedule is, let them know what your ideal delivery calendar looks like. A good food distributor will work with you to provide the product you need when you need it. Ask clarifying questions to ensure a distributor can and will meet your expectations:
Do they deliver on weekends and holidays?

Is there a specific timeframe they can guarantee?

Will they deliver items to your cooler and freezer, or do you have to take staff away from valuable prep time to help unload the truck?

Can they drop product even when your restaurant is closed?



3. Do you have order quantity minimums and maximums?
A distributor's order minimums and maximums can greatly influence your inventory. Paradoxically, minimum orders may leave you with too much product, and maximums might short you. A vendor's delivery requirements must balance with your kitchen's needs to control food costs, minimize waste, and keep enough product on-hand to consistently meet customer demand.
A discussion about quantities also opens the door for you to verify how they handle related items like mispicks, shortages, and account credits. Knowing exactly what to expect — a same-day runner to correct product shortages, for example — gives you peace of mind and a clear indication of the level of support you can anticipate receiving from the distributor.
4. What about pricing?
Most staple products will be similarly priced between vendors. While price is important, cheaper products are not always better if it means compromising quality and freshness. If you want to make a real dent in the pricing structure, ask if there are volume discounts (assuming you have ample storage space). Likewise, are they able to buy in volume and pass along the savings to you?
If you can make it work, also ask what the price difference is with fewer deliveries throughout the week. You may be able to negotiate better pricing if you are willing to change delivery times or days, too.
If you're still wondering whether there's a better price out there, don't be afraid to get comparisons once in awhile — but recognize that loyalty is a two-way street in distributor relationships.
5. How do they view the relationship?
Service is what sets any company apart, including food distributors. You want a partner who cares about your success by:
Assigning one dedicated and accessible salesperson to your account

Staying on top of food and pizza trends and making recommendations about new offerings that may enhance your menu

Being responsive and efficient in

handling occasional problems like late deliveries, spoiled food, or inconsistent supply
Some distributors provide these key benefits, plus go the extra mile by offering:
A test kitchen and/or a corporate chef, available for trying out new ingredients and developing menu ideas

An annual food show that provides exclusive access to distributor products and representatives

Graphic design support for production of menus and promotional materials
This is where asking for references from similar establishments is key. Moreover, if feasible, ask references if you can visit their restaurants or kitchens to talk in-person and see product firsthand.
6. Do you distribute custom products from a food manufacturer?
Pizzerias and restaurants that specialize in Italian cuisine often build their reputation and success on custom sauce and dough recipes handed down through generations. Some owners are hesitant to consider having a food manufacturer produce custom recipes for fear it won't meet expectations. However, doing so can dramatically increase your capacity and consistency.
Manufacturers like Alive & Kickin' can produce your very own sauce and custom pizza crust recipes exactly to your specifications to provide better inventory control, plus save production time, prep space, and cost. More importantly, your customers will continue to rave about your food. Why? Because it's your recipe! Ask if a distributor works with food manufacturers like Alive & Kickin' to address your custom needs.
Answering these questions will help you determine the best distributor fit for your pizza operation. Once you have your supply chain in place, however, remain diligent. Bid out your items on an annual basis to at least three distributors to verify you're getting the best value and let distributors know that they need to keep their pricing and service competitive.
Quality pizza products and distributor relationships are necessary for your operation's success. You'll find both through Alive & Kickin'! Click the button below to get started.