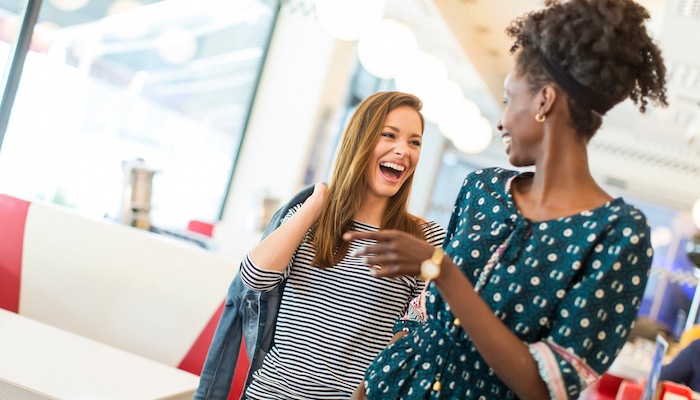 With a reported double-digit percentage growth from 2014 to 2015, the fast-casual restaurant sector is a force to be reckoned with in foodservice—a force of $30 billion-plus in annual sales, to be exact.
Let's look at what's making this trend so hot, and what it means to the restaurant industry.
Having it their way
People under 30 not only make up nearly one third of the U.S. population, but also comprise the group that dines out quite a bit more on a weekly basis than other demographics—53% compared to 43% of the general population.
Fast-casual fits with the millennial on-the-go lifestyle, but not in the typical fast food drive-thru way — rather, it offers an entire experience built around rapid food preparation, upscale settings, high-touch service, healthier food options and good social ethics that, in total, boost perceived value.
Same concept, different approach
The under-30s are doing more than identifying with fast-casual; their expectations are driving change in the restaurant industry. Their patronage of and spending habits at fast-casual giants like PDQ, BurgerFi and Pieology—the first customizable-pizza concept to list on Technomic's top 500 restaurants report—have led to staggering growth. In 2014, these chains reported sales increases of 119%, 111% and 230% respectively — numbers that understandably gave other concepts pause and spurred action.
So, what happened? Fast food restaurants and casual restaurants decided to adopt the style and grab-and-go models of the Panera Breads, Panda Expresses and Chipotles of the world.
Of particular note is the iconic McDonald's. To compete for the fast-casual crowd, they introduced sweeping changes to the menus at their 36,000 worldwide locations, including removing artificial preservatives and high-fructose corn syrup from McNuggets, some breakfast items and hamburger buns, and transitioning to cage-free eggs and antibiotic-free chickens. Although the changes brought about only a modest 1.1% sales growth for 2015, it was enough to put the mega-QSR back on the plus side of the ledger.
Not-so pie in the sky thinking
The fast-casual trend has practical applications for pizza operations. As consumers continue to focus on quality and convenience in deference to price, they are more willing to try new and innovative food items — speed of service and fresh appeal will be highly valued. It may be the perfect time to try some new recipes and overhaul your menu to meet their expectations.
You might also consider utilizing a signature fresh dough ball selection for your crusts and/or adding take 'n bake to your pizza operation to capitalize on the QSR trend. Before adding another service like take 'n bake though, be sure to carefully analyze the impact on your existing operation, taking into account kitchen and staff capacity.
Satisfy your patrons' hunger for something new with the tips you'll find in The When, Why and How of Menu Upgrades. Download your free copy now by clicking the button below.