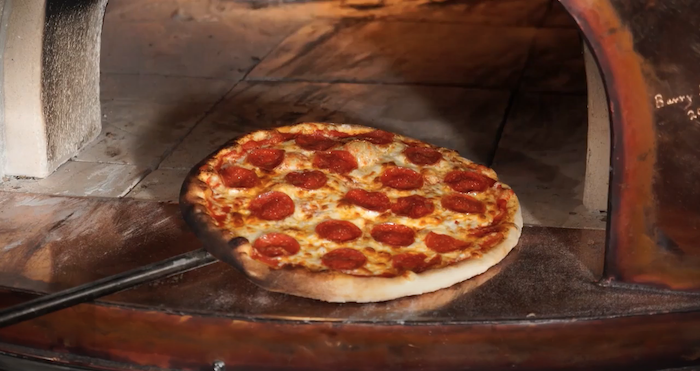 With more than one-third of pizza lovers in America are convinced that the crust makes the pizza1, it's critical that you dial in no-fail flavor, texture, taste, and bake.
Yet, pizza crust issues run the gamut from bubbly centers to straight-up overbaked crusts. Preventing mishaps can be challenging, but Chef Luke is here to assure you that perfect pies are possible!


Troubleshooting Common Pizza Crust Issues
If the crust isn't "just right," pizza can go from perfected to rejected. How does a pizza maker walk that thin line? With a lot of practice and a little knowledge about how to avoid these common pizza crust issues:
Pizza Crust Issue #1: Underbaked Crust
When your pizza is brown in a few spots but the crust color is predominantly white or yellowish, your oven simply isn't hot enough. There isn't enough heat built up on the baking surface to get the desired browning.
ALSO READ: How to Prevent Pizza Dough From Sticking to Your Peel and Tearing
Pizza Crust Issue #2: Too Bubbly
Crusts that bubble in the middle are usually the result of not docking or under-docking your dough. Under-proofing could also be the culprit as the bubbles haven't had enough time to disperse through your dough, and remain bunched in the center of the crust.
Pizza Crust Issue #3: Uneven Bake
When using a wood-fired oven, rotating your pizza is the key to consistent baking and a golden brown appearance. A pie that's not been turned will be charred on one side and a little under-done on the other, although the toppings may be nearly baked.
Pizza Crust Issue #4: Overbaked Crust
Overbaking simply means your oven is too hot. To correct it, let the stone cool in brick or wood-fired ovens, or turn down the flame or temperature on other oven types. Visually, overbaked pizzas are very dark and look charred in comparison to pies that are baked well or underbaked.
Pizza crust issues can be challenging, but they can also be overcome when properly prepared dough, baking practices, and oven settings all work in unison. Discover which crusts will consistently benefit your offerings with our guide, The Best Crust Types for Your Pizzeria's Oven. Click the button below for your copy now!
Source: 1FoodEditorial.co, It's All About the Crust - Why We Love Pizza, Undated