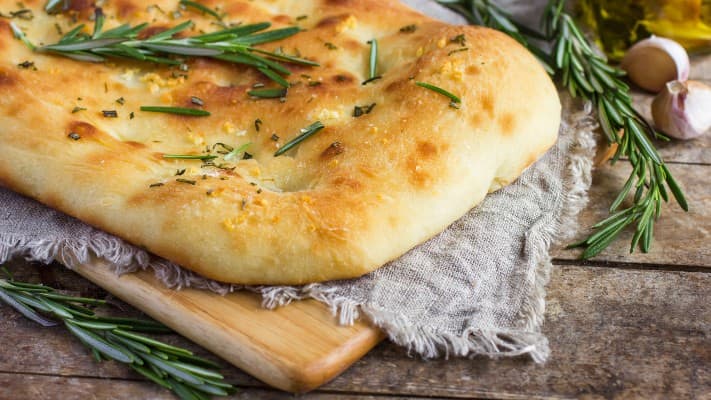 2021 is officially halfway over, and if you're looking for a mid-year boost to your pizzeria menu items, you came to the right blog.
In our annual infographic, Fully Loaded: The State of Pizza of Nation in 2021, we examined the biggest pizza industry trends, including what customers expect as many restaurants re-open to an unprecedented new normal.
Historically, customers want different and more menu choices — and 2021 is no different. It's up to you to bring innovative pizzeria menu ideas to the fore to satisfy customers and grow your business. Use these popular trends to play to customer preferences and differentiate your offerings:


1. Plant-based proteins
Nearly 60% of Americans consider themselves "flexitarian" or "semi-vegetarian," and the uptick in the popularity of plant-based proteins bears it out.1 Demand for meat-free pizza options — or pies topped with meat-free meat — is poised for significant growth.


2. Heritage cooking
Food authenticity remains hot, and pizza recipes that reflect Old World heritage and cultures attract customers.2 While modern pizza options like signature crusts and other custom creations have reinvigorated the industry in recent years, pizza traditionalists are also making their voices heard.
Classic pizzas like Margherita, Neapolitan, New York-style, and Detroit/pan-style are popular because they're delicious — but they also encompass a pizza legacy that really whets customers' appetites.


3. At-home restaurant experiences
The global pandemic necessitated at-home eating. Customers have grown accustomed to it, and trends suggest there's staying power behind dine-at-home preferences. The caveat is that takeout or delivery food must have the same quality and visual appeal as its restaurant dining room counterparts.2
Customers want the restaurant experience, but in the comfort of their own homes. Since 63% of pizza lovers polled by Technomic pledge allegiance to takeout3, you may want to put take and bake pizza high on your list of pizzeria menu ideas.
4. Comfort foods
Comfort foods will never go out of style, especially artisan bread. Rustic and hearty, foccacia has risen in the ranks of customer favorites. Consider offering thick slices of foccacia with dipping oil as a satisfying appetizer — it's sure to be a favorite (and profitable) pizzeria menu item.
Stay Trendy With Pre-Made Dough Shop® Dough Balls
Including versions of these customer preferences on your menu is an essential way to attract and delight customers. It's also easier than you may think when you use these pre-made Dough Shop® Dough Balls:
All-Purpose Dough Balls for Pan Pizza offer a bread-like flavor and softer, slightly chewy texture that are specifically developed to bring out the best in pan-style and deep-dish pizzas

Take 'N' Bake Dough Balls are formulated to have a great proofed shelf life, maintain integrity when used for pre-made and/or hand-tossed pies, and bake well in home ovens

Focaccia Dough Balls are made with classic focaccia seasonings, and provide versatility — use them to make unbelievable table bread, truly gourmet pizza, or even non-pizza items like garlic chicken and a white wine sauce
Stand out from the crowd in the remaining months of 2021! You can't go wrong adding plant-based proteins, authentic pies and customer experiences, or comfort foods as pizzeria menu items! Get inspired by even more pizza trends presented in our infographic, Fully Loaded: The State of Pizza of Nation in 2021. Click the button below to download your copy of this valuable resource now.
SOURCES
1PMQ Magazine, Poll: Americans Are Transitioning to More Plant-Based Foods, September 2020
2Food & Wine, These Will Be the 21 Biggest Food Trends in 2021, According to Chefs, December 14, 2020
3PMQ Pizza Magazine, The 2021 Pizza Power Report: How Pizzeria Operators Can Thrive in the Coming Year, November 2020