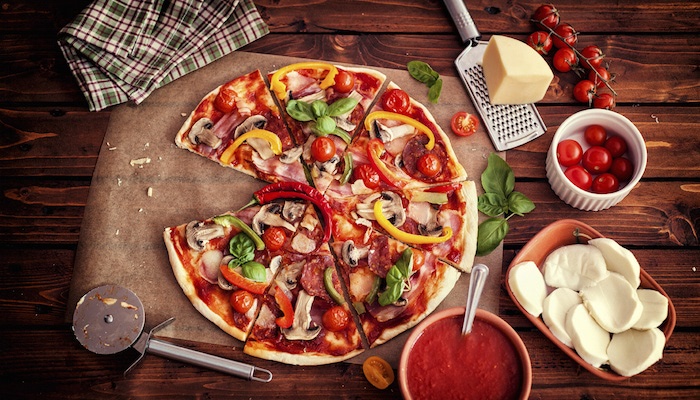 Cost and profit is a balancing act in any restaurant; you need to keep enough of the right types of ingredients on hand to meet patron expectations, yet you want to avoid surefire profit-busters of small batch ordering, too many specialty ingredients, and food waste. Granted, you absorb a certain percentage in order to provide customers with unforgettable dining experiences, but how do you determine the appropriate amount of ingredients to order to prevent food costs from eroding profits?
Benchmarking
Consistently outlining ingredients costs and ordering needs at about the same time every week provides you with a realistic snapshot of:
Ingredients inventory and expenses
Potential cost-control issues
Profitability
Ingredient Projections
Failing to align benchmarking with your needs can easily upend profitability. Implementing a few best practices will curtail missteps:
Don't overbuy
Spoiled food is wasted money. To double check and further refine projected numbers, do a quick estimate on an evening's worth of table turns. For example, if your restaurant seats 100, and you're open 6 hours, you could realistically turn each table 3 times — meaning you'll serve 300 guests at capacity.
But, you won't hit capacity every night. Determine your busiest days and most popular pies, and adjust your ingredient orders to accommodate. Using 'par' quantities for each day of the week as determined by historical POS system data is a great way to do this, plus it gives you a better idea of how much dough and the number of crusts to prep. (Bonus tip! Add 10% of the average amount of dough needed for each day to account for unanticipated traffic.)
Request supplier quotes
Getting a few detailed quotes from suppliers and distributors throughout the year gives you options and also ensures you're getting the best deal. For example, take a critical look at volumes. Does one vendor offer a lower purchase threshold for bigger discounts? Something that simple could be the difference between good and great profitability.
Compare actual versus ideal food costs
Actual food cost (what you pay for ingredients) usually differs from ideal food cost (what the ingredients you actually sold should have cost) because you can't measure every piece of food or account for all waste. Both costs rising together indicates your sales mix includes high food cost items that drive greater profitability and your projections are on course. However, if the opposite is true, there could be underlying issues like theft, inadequate staff training or inappropriate ingredient portioning.
Calculate profitability
Check ingredient costs against total sales to understand if — and how much — profit is being made. Also make it a best practice to take inventory weekly for essential ingredients like dough/crust, pepperoni, and cheese, and monthly for all ingredients and supplies. Taking inventory can be time-consuming but it's an important step in keeping your ingredient costs and overall profits on track.
To better understand how decisions like making your own dough could impact costs and profitability by using our new online interactive cost calculator. Click the button below to access it now!