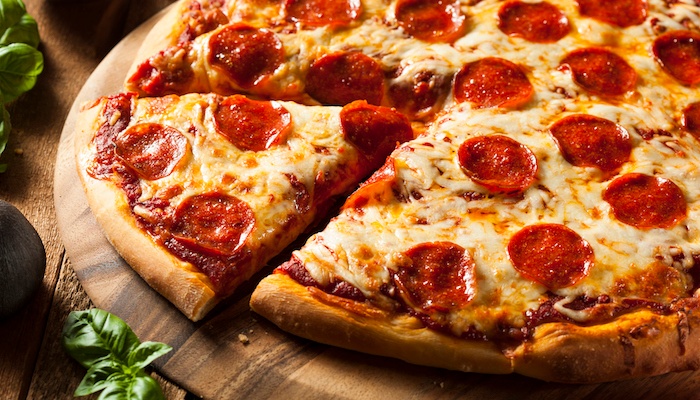 The more options, the better, right? Not always so when it comes to pizza crusts. Offering too many options on your menu can not only overwhelm customers, it can overextend your staff.
A recent study revealed that giving too many choices can actually be bad for business. It showed that while consumers appear to like more choices at first glance, they are 27% more likely to actually make a purchase when fewer choices are offered. That's a significant disparity. As it relates to menu offerings, finding the right balance between too few and too many options could account for the difference between success and failure.
When I ran my own pizzerias, it was exciting to try new items and recipes, and it's important to upgrade your menu on occasion to keep it fresh. Patrons typically remember your pizza because of the type of crust. However, offering too many crust options can lead to the following issues and potentially derail your operation.
Poor Execution
One of the biggest reasons I can think of for limiting the types of crusts is execution. Mastering the proofing, preparation, baking time and other varying factors associated with different types of crusts requires proper skills and training. A deep dish pizza will generally require thawing and proofing at specific temperatures for a specified amount of time, and will have different baking requirements than a par-baked or thin-style crust, for example. And some types of crusts perform better in different types of ovens. Keeping it all straight can be confusing to your staff, and the probability of inconsistent results from one shift to the next are high.
Providing standard operating procedures (SOPs) for your pizzeria can help minimize execution errors, but too many can confound even the best kitchen staff and lead to exasperated employees. Instead, train your staff to make 1–3 excellent pizza crusts instead of 4–6 decent ones. With employee turnover already being a challenge in the foodservice industry, there's no need to add more stress, and they'll thank you for helping make their job more enjoyable.
Lack of Storage
There's only so much square footage in your facility to manage dough, and freezers and coolers often have competing space for toppings and other menu items. If you're trying to stack deep dish pans of dough, thin crusts and dough ball trays all in one area, you can run out of space quickly. Once again, proofing plays a role in determining available space, as proper proofing requires suitable racking for maximum airflow.
Disappointed Customers
Too many menu options can confuse customers – and too many pizza sizes can be a burden. Offering 6–7 sizes is unnecessary; instead, offer only 3–4 sizes of each style crust. It will not only be easier for customers to understand and decide, offering fewer sizes will save money and storage space because you won't have to inventory several different sizes of pizza boxes for takeout and delivery.
It's important to make your pizza memorable, not unremarkable. Trying to offer every option out there – from Detroit style to NY slices to wood fired crusts – may make you the classic jack of all trades, but you'll be master of none. And your sales could suffer as a result. In my years of running pizzerias, I learned one thing quickly: find out what you're good at and what your customers love, and then do it better than anyone else in town.
For help determining what types of crust are best for your operation, check out our Pizza Crust Comparison Guide. Simply click the button below for your free copy. And feel free to reach out to us with any questions.