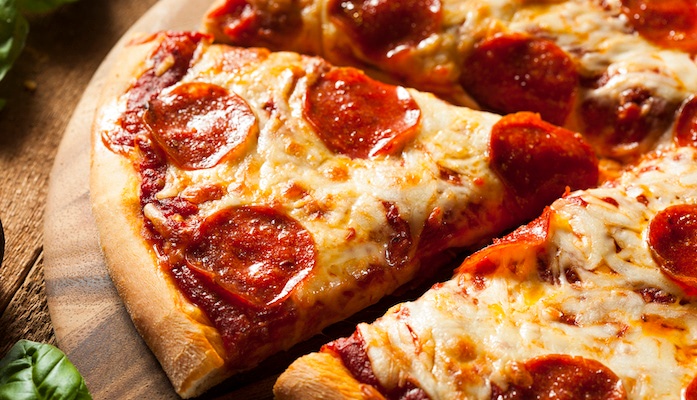 Perhaps you're looking to introduce something new on your menu, or maybe your operation needs to reinvigorate sales. Among the options, you may consider adding take 'n' bake pizza. This offering has the potential attract new customers, delight current ones, or give your bottom line a boost. But, like any business opportunity, expanding into take 'n' bake brings with it a number of considerations to determine if it's the right fit for your operation.
Weighing the Pros and Cons
On one hand, leveraging take 'n' bake is an easy win. Other than topping the crust to order, there's no additional on-site pie preparation necessary (baking, serving nor cleanup). That minimizes training time, equipment investment, necessary staff and the amount of square footage required for your restaurant space. Taken in total, these benefits can substantially add to your overall profit.
On the other hand, a take 'n' bake component can be challenging to get—and keep—up and running from a customer engagement perspective. In addition to pushing against established chains in this competitive space, there's a certain amount of aggressive marketing you'll have to undertake to stay visible. Where would the responsibility to inform, educate and reward customers fall? On you? A designated staff member? That's time away from focusing on your operation. What about a professional marketing agency? That largely resolves the time issue and introduces expertise, but it comes with a sometimes hefty price tag.
Resources to Help You Decide
When considering this decision, examine ways that take 'n' bake can help you to capitalize on 2017 trends. Scope out the competition in your area and evaluate where you would fall in gaining market share. If you are looking for more information on key factors for this decision, our latest tipsheet, Hot Trend: Take 'n' Bake Pizza, is a valuable resource for helping you do just that. It's packed with in-depth discussion around sales-boosting benefits,operational advantages, practical concerns and added responsibilities. We also address pre-made dough ball and crust options, including the new Alive & Kickin' Authentic Wood Fired Pizza Crust, a new and unique option that can place your take 'n' bake pizza a level above the rest.
The Hot Trend: Take 'n' Bake Pizza tip sheet is a must-have for anyone who's running a pizzeria, grocery store, convenience store or other retail franchise deli and considering take 'n' bake options now or in the future. Click below to get your copy!