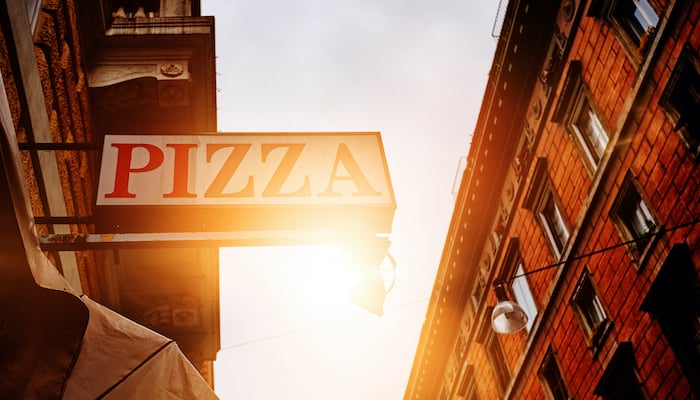 The July 4th holiday looked and felt different this year. The coronavirus (COVID-19) kept celebrations subdued, social gatherings to a minimum, and the majority of Americans wondering what will happen next.
What COVID-19 didn't do, however, was topple the indomitable spirit that defines this country and its entrepreneurs who dare to follow their own vision. Independent pizzeria owners/operators embody the essence of "going it alone," yet this holiday — this season of unprecedented pandemic — saw them come together for the common, greater good of business and community.
Happy "Independents" Day! We celebrate your selflessness, innovation, and dedication to continuing to live the American dream.
Same Vision, New Strategies
If the restaurant industry and self-employment has taught independent pizzeria owners anything, it's that no two days are alike. Flexibility is key — and likely the impetus behind the estimated 50% of food service businesses that thrive well into their fifth year in business and beyond.1
Enter the pandemic pivot. Instead of rigidly adhering to a business model that works well under "normal" circumstances, independent owners/operators got inventive. Many one-location pizzerias or small multi-store operators (MSOs) now have offerings and services that signal an innovative re-approach to business:
Pizza meal kits that contain everything for a couple of fresh, make-at-home pies — dough balls, sauce, cheese, and toppings
Take and bake pizza that gives customers safe social distancing and control over final food prep while still supporting your sales
Frozen pizza that feature favorite recipes help owners/operators compete — and win — in the nearly $300 million frozen pizza demand brought about by the pandemic
Delivery/takeout that complies with public and food safety regulations
Innovating coronavirus-related solutions around the customer provides a twofold benefit. It demonstrates genuine concern for public safety including that of your loyal following, and also keeps your team from being placed at undue risk.
Outreach Isn't a Far Reach
As conscientious as independents are about keeping their customers and team safe, pizzeria owners/operators aren't solely inward-focused on their business. Instead, embracing the communities that support them is a top priority especially in light of the pandemic.
Neighborhoods are fast becoming homes of the free because of the brave. Hometown independent pizzerias are showing love and appreciation to their communities, including healthcare, public safety, and other essential workers who willingly grapple with the virus risk.
Americans' mettle has long been tested by trying times. The new normal of COVID-19 is proving it. So are independent pizzeria owners/operators who are rising to the challenge by innovating with new strategies and quality products that consistently deliver the right texture, flavor, and thickness. Use our Pizza Crust Types Comparison Guide to find out more! Click the button below to download your copy now.