Great news for c-store managers: demand for takeout food is increasing with no end in sight. In fact, c-stores are eating into fast food restaurants' market share for takeout.
As part of our efforts to help c-store owners and managers with ways to capitalize on these trends, we've covered:
To further cater to your customers' expanding tastes, bolster their loyalty, and make the most of the popularity of takeout, the next frontier is to offer new flavors and styles: breakfast pizzas and dessert pizzas.
Though we often tout the versatility of pizza toppings, exploring pizza's possibilities beyond the lunch and dinner palate opens all-new options for pleasing your customers, diversifying your dough, and adding incentives for pizza purchases at atypical hours of the day.
Let's look at, arguably, the most important pizza of the day.
Breakfast Pizzas: Rise and Slice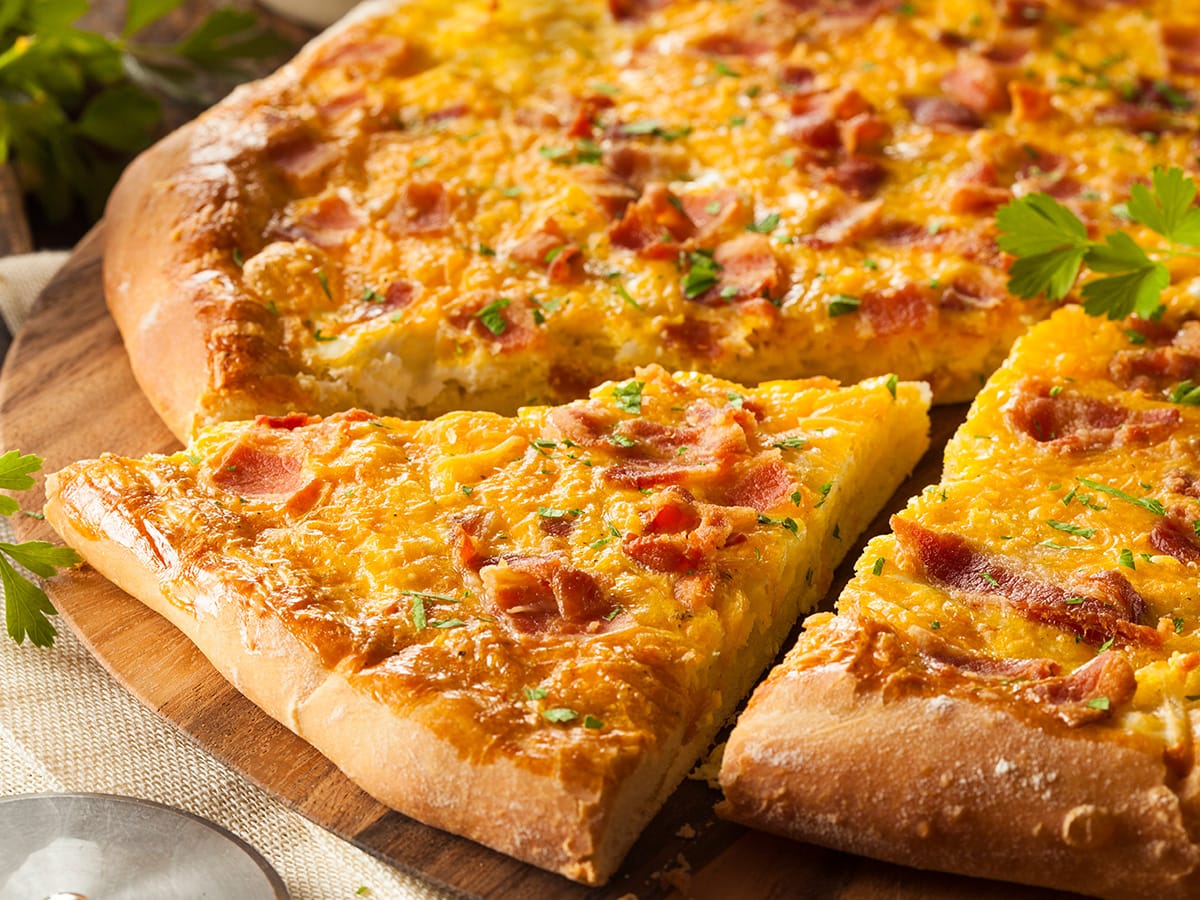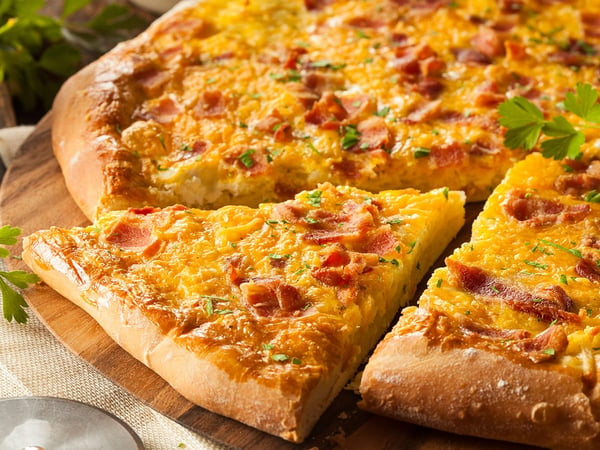 In a world where anything from quiche, breakfast burritos, chicken and waffles, and steak and eggs are perfectly acceptable breakfast meals, why not breakfast pizza?
We're not hearkening back to your bleary younger years when you'd start the day snacking on last night's leftover pie. Breakfast pizza—in its most delicious and intentional sense—is freshly made and topped with a combination of breakfast ingredients.
Some examples of breakfast pizza toppings include:
Eggs
Cheddar cheese
Bacon
Breakfast sausage
Ham
Chorizo
Onions
Peppers
Hashbrowns or home fries
Sausage gravy
Maple syrup
Per Convenience Store News, breakfast items are experiencing a surge in popularity at c-stores. For on-the-go customers, the convenience of grabbing a warm slice of breakfast pizza with their morning coffee has quickly become a convenient, delicious part of their daily routine.
Serving breakfast pizzas gives c-stores the opportunity to experiment with availability; you could either offer breakfast pizza during limited, morning-only hours, or add it to your round-the-clock roster of pizza options.
Dessert Pizzas: A Sweet Pizza Treat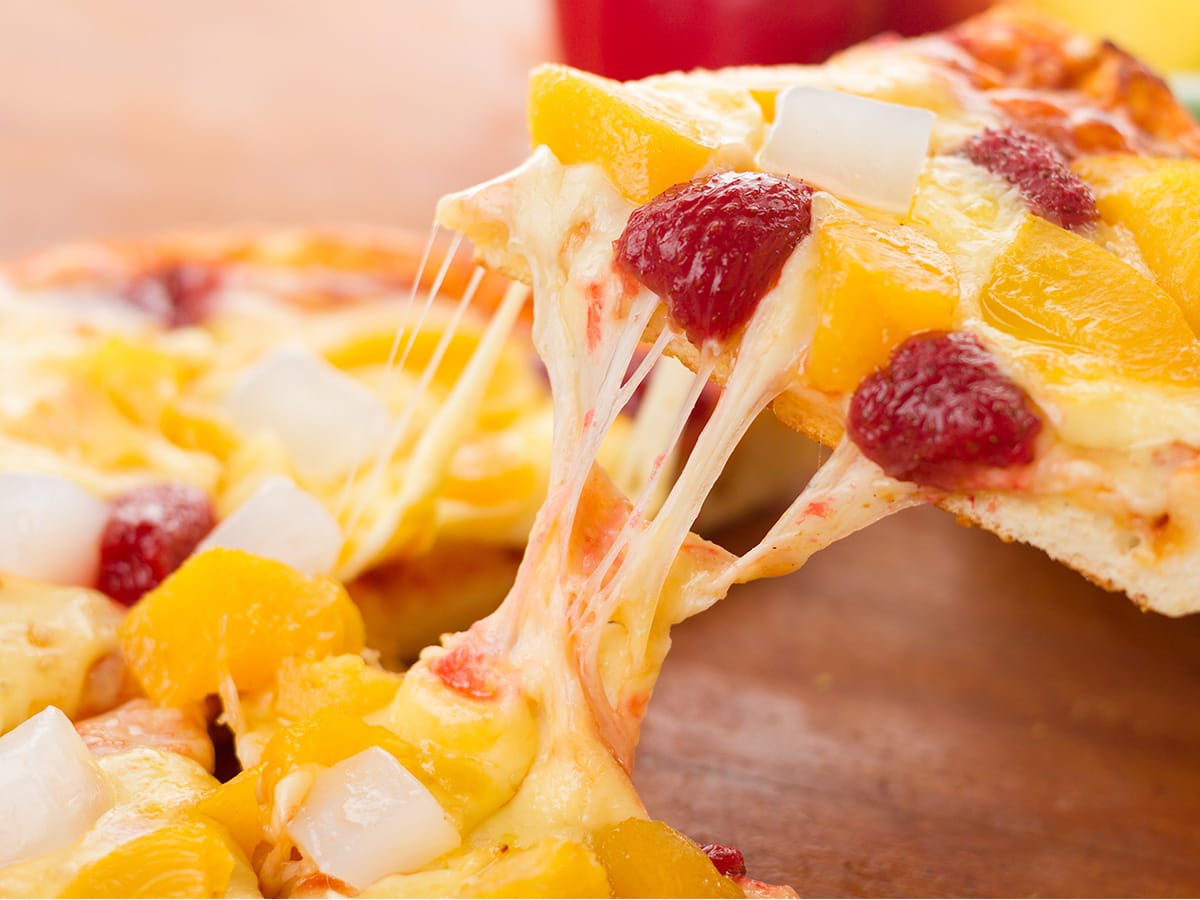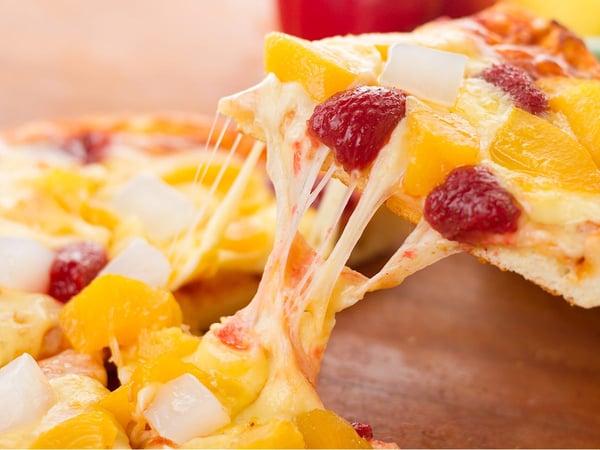 With breakfast, lunch, and dinner now covered, there's still another option for catering to your pizza-loving clientele: dessert pizzas.
Dessert pizzas offer another simple way to get further value from your pizza dough, while providing the type of variety and inventive flavors that will create loyalty among your customers.
Your c-store can serve dessert pizzas cold (fruit-centric flavors), warm (melted chocolate and/or toasted marshmallows) or take-and-bake style. These desserts are a great option as an add-on or upsell with a traditional pizza. And dessert pizzas don't have to strictly be sold as dessert—their sweetness also goes great with a cup of coffee.
Examples of dessert pizza toppings include:
Chocolate chips
Marshmallows
Fresh fruit
Streusel crumbles
Cinnamon
Nuts
Candy pieces
Cookie crumbles
Honey
Chocolate (milk, dark, or white) syrup or sauce
Fruit syrup, jam, spread, or sauce
Cream cheese frosting
Caramel
Peanut or almond butter
Chocolate-hazelnut spread
For more inspiration, watch our video on using frozen dough balls to create classic cinnamon rolls.
Expanding Your C-Store Menu
If adding breakfast pizzas or dessert pizzas to your c-store's menu has you excited, just wait until you see what other trends can mean for your pizza possibilities. Download our 2023 State of the Pizza Nation resource guide for even more in-depth c-store trends.